Family Tree Activity
Students Make a Basic Family Tree with Simple Templates
Students can download the template to their computer and then add the names of their family members in the ovals. To add a name, students simply right click in an oval and select 'add text' (Microsoft Word). The document is in landscape layout, but space is limited and students may have to use smaller font sizes to fit some names.
Family Tree Template for Word 1997 - 2003
Download: family-tree-template.doc
Here is a plain and simple family tree template made with MS Word "Shapes" tool. The .doc format will work well with older versions of Microsoft Office (2003 and prior).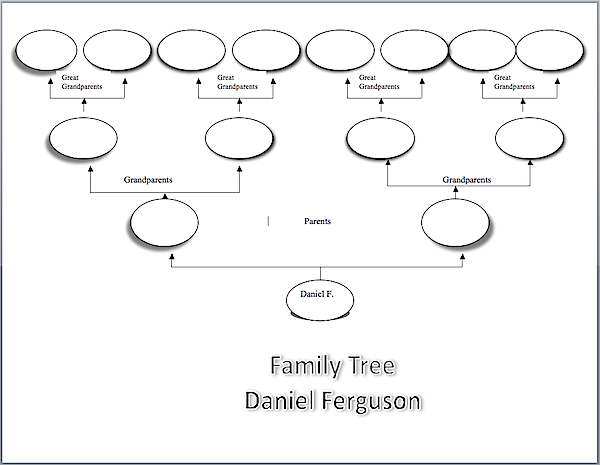 Family Tree Tempate - For Word 2007 - 2010
Download family tree template 2007 -2010
This family tree template is made for Office Word 2007 - 2010. This one uses the "smart Art" feature. Boxes can be added or removed and the whole tree and fonts will automatically resize themselves. Additionally different tree colors and shadings are available to customize the appearance. Download the template and click in a box to access the "Smart Art" tools.