Computer Lab Layout Diagram
This is the layout of the K-5 Computer Lab.
As you can see all of the students face forward towards the projection screen. In the center isle between the student desks is the teacher's instructional computer connected to a LCD projector and sound system. The teachers desk is placed behind the students where all of the students screens can be seen. The teacher's computer also has a remote PC control program for managing the student computers. One useful management function includes the ability to blank and lock all students screens to maintain their full attention to the instructional lesson plan.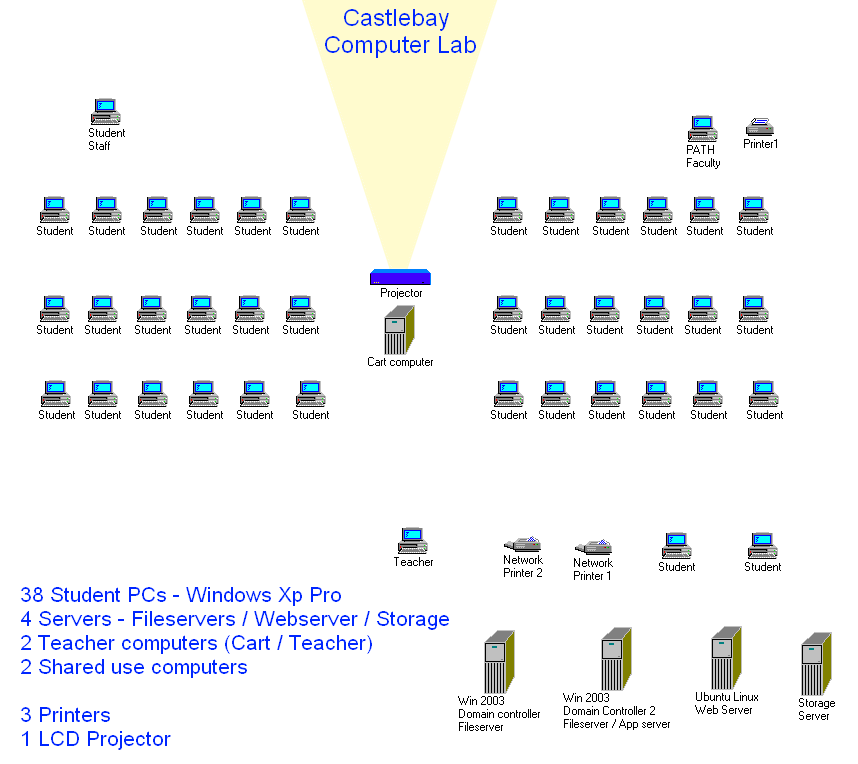 While this computer lab layout is nearly ideal, one issue that could be improved is the location of the computer towers. There is not enough room on the tables for the towers so they are placed under the desks. The computers get extremely dusty on the floor and students cannot push the chairs in very far without running into the towers. Another issue is heat. Look towards the ceiling and you will see two small air conditioner vents. This room used to be the school library and the air conditioner was planned for that use. With all the electronic devices and the heat coming from the projector, this room now has many days above 80 degrees.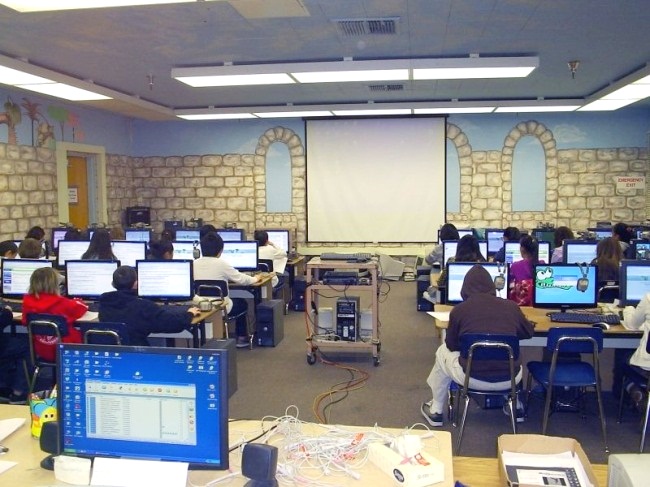 Popular:
For PC's and Microsoft Office