iPad Lesson Plan - Math / Telling Time K-1
This iPad Lesson Plan Teaches Kinder and 1st Graders to Tell Time
This lesson plan integrates iPads into the math curriculum using a free time telling app on the iPad. The app teaches students to tell time on the hour and 1/2 hour. Students will practice matching analogue clock hands to given times.
iPad App Used: Interactive Telling Time Lite (Free)
Activity Type = individual, small group or whole group.
Length of Activity = Typically 20 - 30 minutes.
iPad Lesson Plan Procedure:
Telling Time Lite - This app has 2 difficulty levels that can be set by teachers or students. Level one sets the time in 1 hour intervals. Level two sets the difficulty to 30 minute intervals. There is a paid version that adds more levels.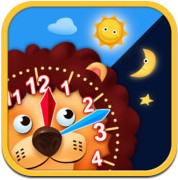 1) Teacher shows students what the Telling Time app icon looks like and where to find it.
2) Teacher or students can adjust the difficulty level and other options by clicking the "Settings" button on the main screen.
For Kindergartners select "Level One" (Hours).
For First Graders select "Level Two" (1/2 hours).
3) Students select "Play".

4) Students play "Set the Time" or "Stop the Clock".
iPad App - Telling Time Lite Main Screen
Use the "Settings" to change the difficulty level to hours or half hours.


Students collect critters to fill the aquarium as they play. The aquarium can be reset to no critters using the "Settings" button.


The Change clock icon allows to select either the standard Lion Clock, or select a Learning Clock that displays hours and minutes.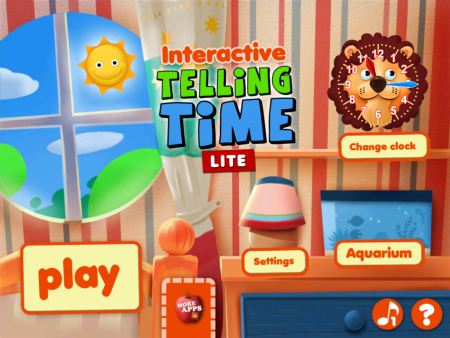 iPad App - Telling Time Lite - Play Options
Students can choose to learn to set the time by moving the hands or students can choose to stop the clocks moving hands at given time prompts.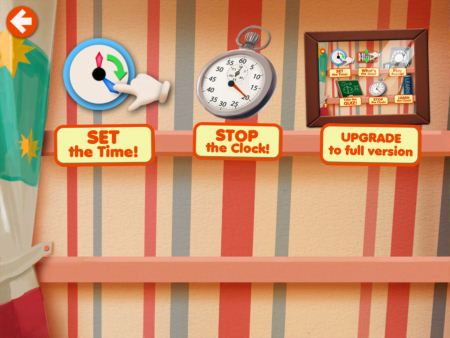 iPad App - Telling Time Lite - Set the Time
Students drag the hour and minutes hands to the given time.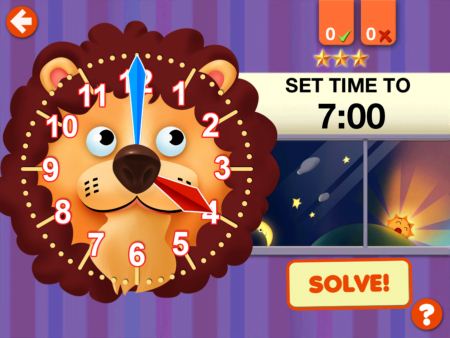 iPad App - Telling Time Lite - Stop the Clock Game
This is a fun game that challenges students to stop the clock at the given time.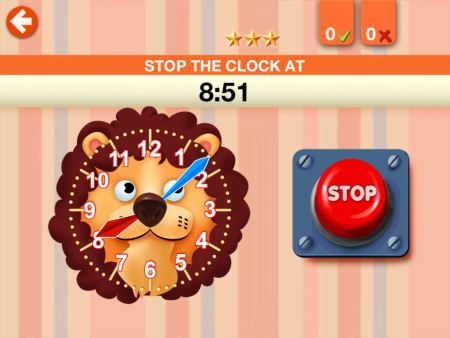 Download This iPad Lesson Plan
Download: iPad-Lesson-Plan-Teaches-Kinder-and-1st-Graders-to-Tell-Time.doc
Find the App: Telling Time Lite By GiggleUp Kids Apps And Educational Games Pty Ltd
Ideas
for iPads / Mac / iWork