iPad Photo Slideshow - Roots, Stems, Leaves
Students Create an iPad Photo Slideshow about Roots, Stems and Leaves
Students combine research, images and voice narration to create a photo slideshow about Roots, Stems and Leaves. Students research information about these plant parts on the internet using the iPad. Students use the internet to find and save images of the plant parts. Students use their research information and add voice narration to their images to create an interesting and informative photo slideshow on the iPad.
The iPad app used for this example is "Sonic Pics." This program allows students to easily add images and text to create a digital photo slideshow. Other similar digital storytelling apps can be easily substituted.
Grades 2 +
Photo Slideshow - Finished Example:
Creating the Photo Slideshow
1) Adding Pictures and Information:
Adding pictures and information with the "Sonic Pics" app is easy and straightforward for students. Students tap the "Add Images" to get pictures they have saved on their iPad. These pictures can be images they saved from the internet or pictures that have been taken using the iPad's camera.
Students tap the area under the picture and type their picture title and facts.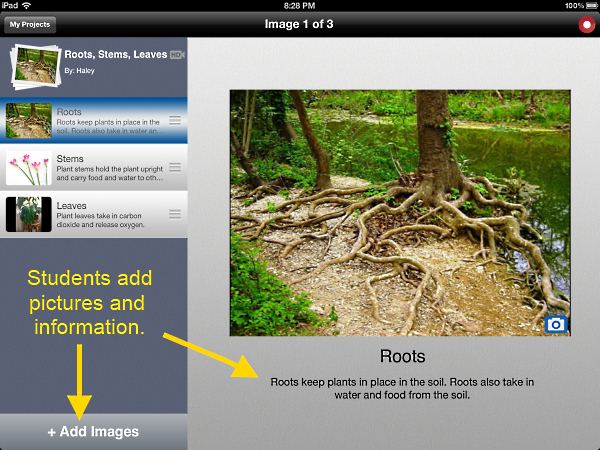 2) Adding Narration:
Students tap the record button to narrate the images in their slideshow.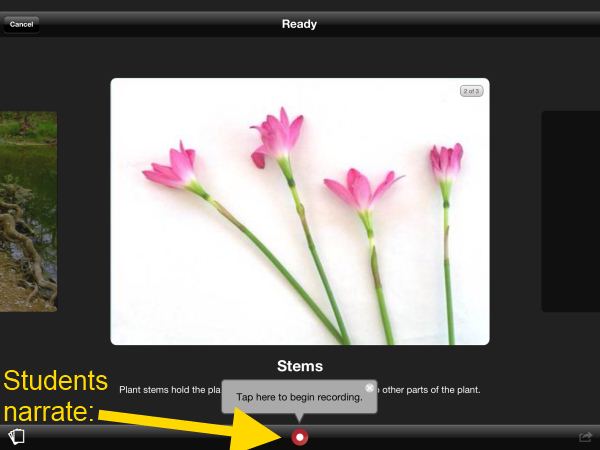 3) Sharing Options:
Sonic Pics has several sharing options.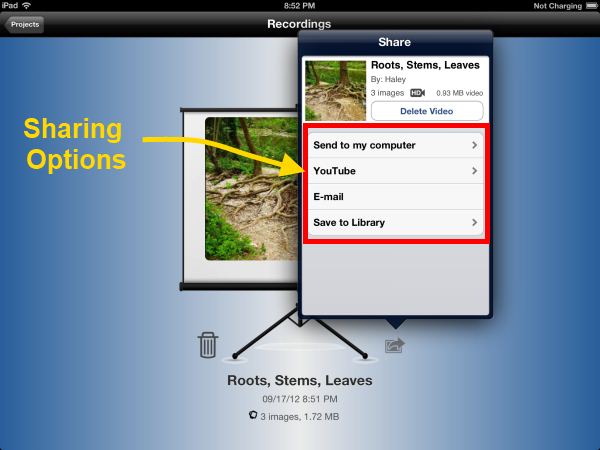 ---
Ipad Photo Slideshow Lesson Plan WorkFlow
Students use the student handout to guide their research and image collection work.


Students create their photo slideshow presentation on the iPad.


Students show their photo slideshows in class.

iPad Photo Slideshow Student Handout
Download: roots-stems-leaves-ipad-photo-slideshow-student-handout.docx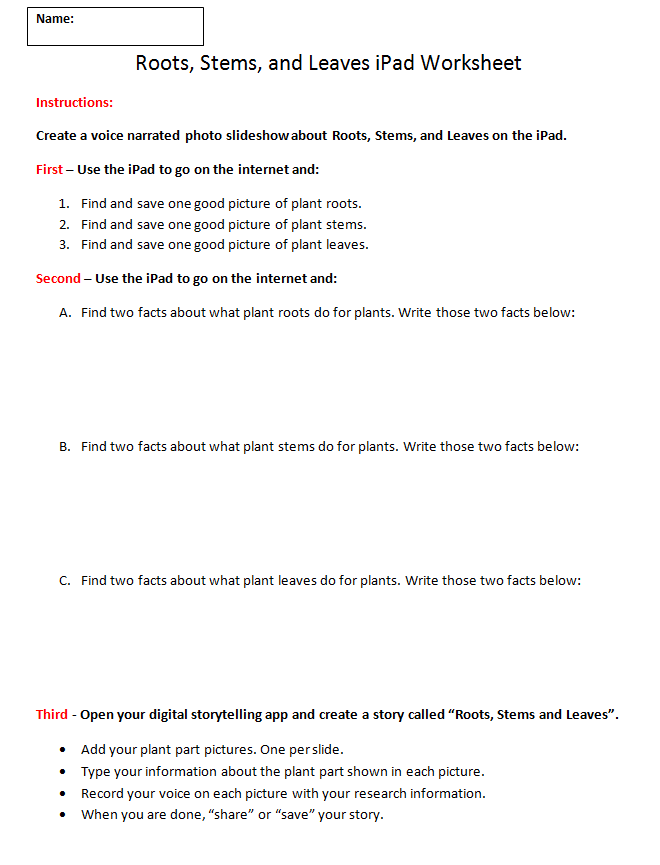 Roots, Leaves, and Stems Teaching Aid - PowerPoint
A simple PowerPoint presentation to aid in teaching students about roots, leaves, stems and flowers. You can and probably should fact check and edit this for your needs. You might assign the flower part as an extension for more advanced students.
Download: teaching-aid-roots-plants-leaves.ppt
Ideas
for iPads / Mac / iWork