iPad Reading Comprehension Trading Card for an Event
iPad - Technology Integration for Reading Comprehension about an Event
Teachers integrate technology into the classroom curriculum by having students use the iPad and the Trading Card app to reinforce their reading comprehension and summarization skills.
Student use the free iPad Trading Card app to summarize the important details about an event. Students can print, fold, and share their trading cards with other students.
Grade 2 +
Common Core ELA Standards:
CCSS.ELA-Literacy.CCRA.R.2
Determine central ideas or themes of a text and analyze their development; summarize the key supporting details and ideas.
CCSS.ELA-Literacy.RI.4.3
Explain events, procedures, ideas, or concepts in a historical, scientific, or technical text, including what happened and why, based on specific information in the text.
iPad Reading Comprehension Trading Card for an Event Finished Example:
This example trading card used the Lousiana Purchase event to summarize important important information.
The free app used here is Trading Cards by READWRITETHINK.org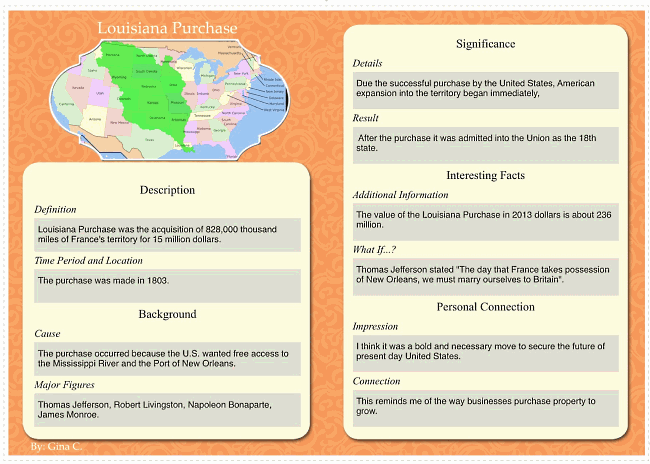 Reading Comprehension Trading Card for an Event (Front, Enlarged)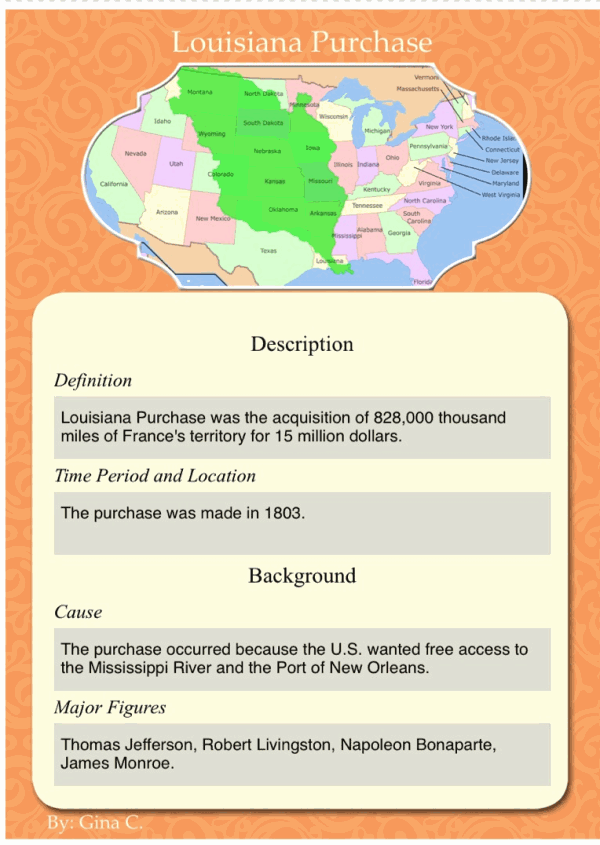 Reading Comprehension Trading Card for an Event (Back, Enlarged)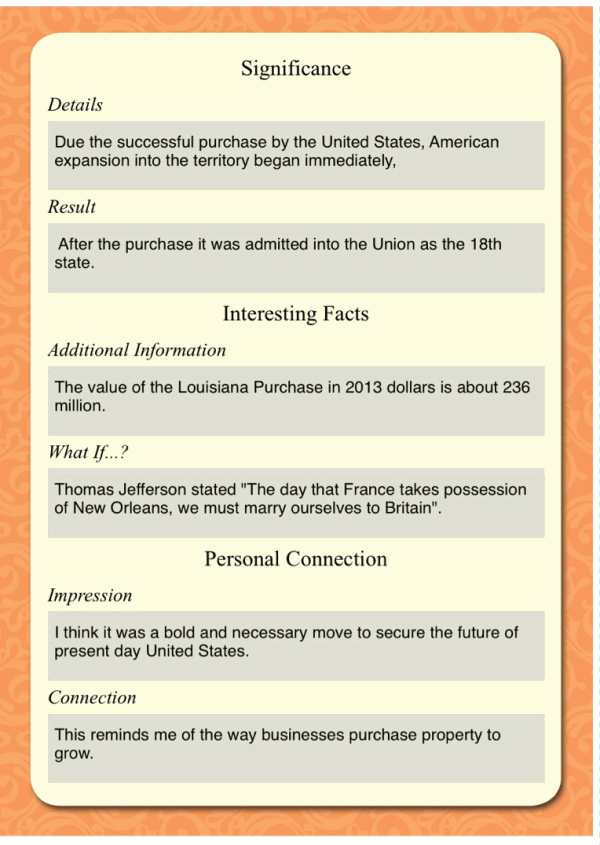 iPad Trading Card for an Event Student Instructions Handout:
Download: ipad-trading-card-for-an-event-student-instructions.docx
Ideas
for iPads / Mac / iWork