iPad - Reading Comprehension - Character Trading Card
iPad Technology Integration - Reading Comprehension Trading Card
Teachers integrate technology into the classroom curriculum by having students use the iPad and Trading Cards app to help students reinforce their reading comprehension and summarization skills.
Students demonstrate their reading comprehension and summarize their understanding of a character by creating a trading card. Students use the free iPad app "Trading Card" to share the most important information about a real or fictional character. Students can print, fold, and share their trading cards with other students.
Grades 2+
Common Core ELA Standards:
CCSS.ELA-Literacy.RL.2.3
Describe how characters in a story respond to major events and challenges.
CCSS.ELA-Literacy.RL.3.3
Describe characters in a story (e.g., their traits, motivations, or feelings) and explain how their actions contribute to the sequence of events
CCSS.ELA-Literacy.RL.4.1
Refer to details and examples in a text when explaining what the text says explicitly and when drawing inferences from the text.
CCSS.ELA-Literacy.RL.5.2
Determine a theme of a story, drama, or poem from details in the text, including how characters in a story or drama respond to challenges or how the speaker in a poem reflects upon a topic; summarize the text.
iPad - Reading Comprehension - Character Trading Card - Finished Example:
This example used the "Fictional Person" trading card format to summarize a character from Charlottes Web.. Other formats have different guiding questions to cover key information.
The free app used here is Trading Cards by READWRITETHINK.org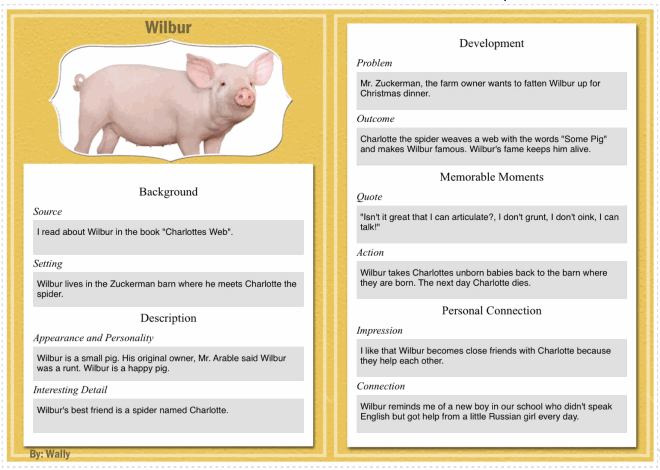 Reading Comprehension Trading Card Example (Front, Enlarged)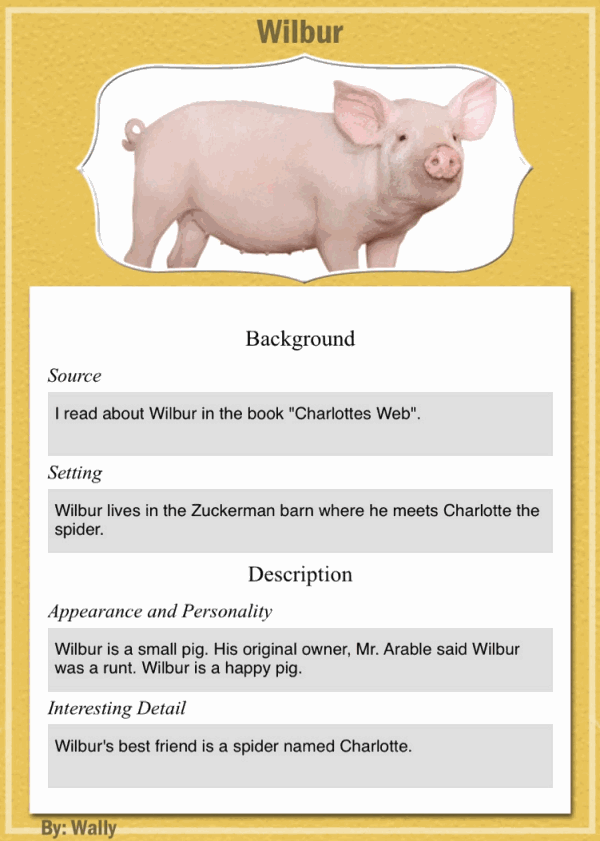 Reading Comprehension Trading Card Example (Back, Enlarged)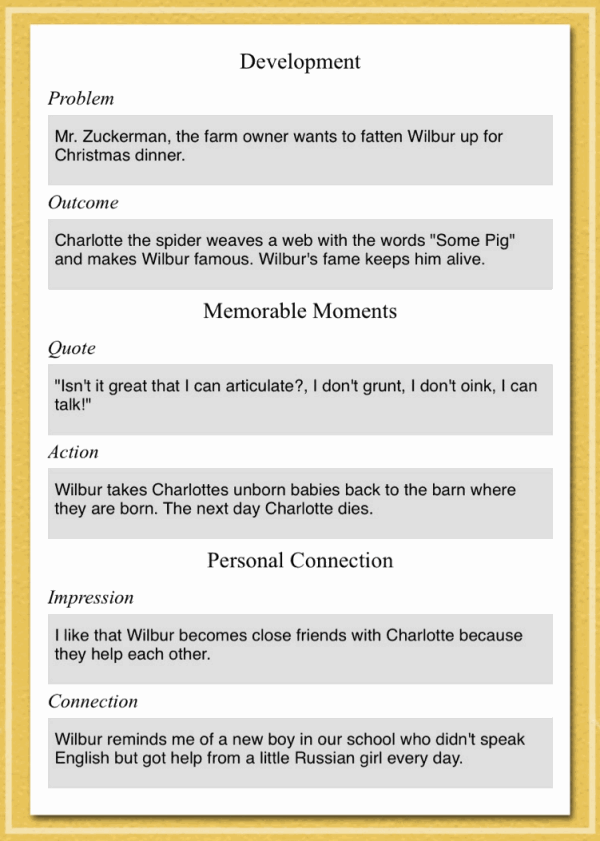 iPad Trading Card for a Character Student Instructions Handout:
Download: ipad-trading-card-for-a-character-student-instructions.docx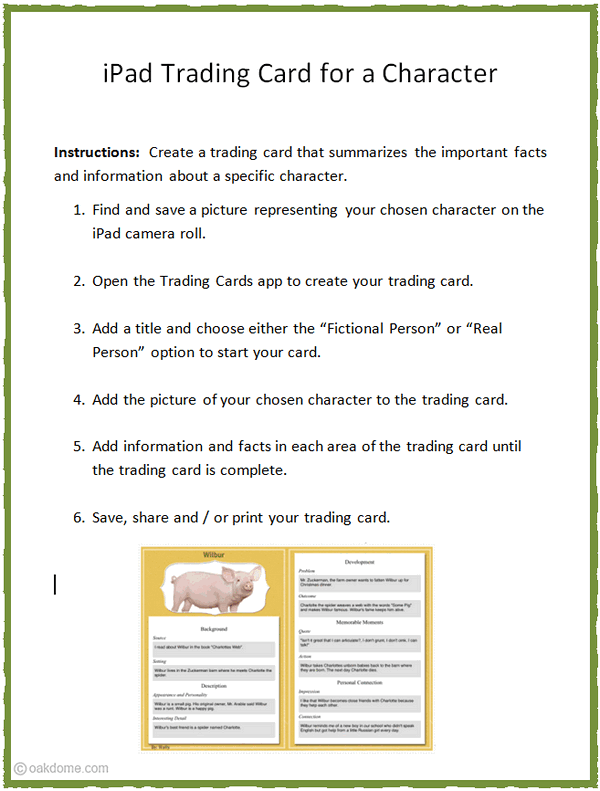 Ideas
for iPads / Mac / iWork