iPad - Sequence of Events Flow Chart - Popplet
iPad - Technology Integration - Sequence of Events Flow Chart
Teachers integrate technology into reading and comprehension using the iPad and a mind mapping application.
Students create a sequence of events flow chart using the free or paid version of the iPad app "Popplet." Students read a text selection from a story they have read, consider the main events that occurred and then write the events in the order they occurred using their flow chart. Students can add images to illustrate.
Grades 2+
Common Core Anchor Standards:
CCSS.ELA-Literacy.CCRA.R.2
Determine central ideas or themes of a text and analyze their development; summarize the key supporting details and ideas.
CCSS.ELA-Literacy.CCRA.R.3
Analyze how and why individuals, events, or ideas develop and interact over the course of a text.
iPad Sequence of Events Flow Chart Finished Example: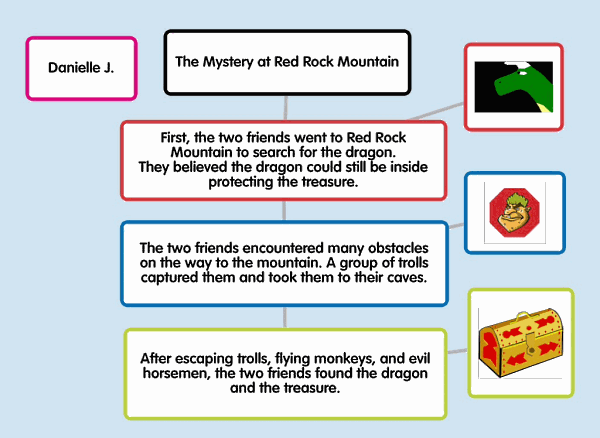 iPad - Sequence of Events Flow Chart Instructions:
Download: ipad-sequence-of-events-flow-chart-popplet-instructions.docx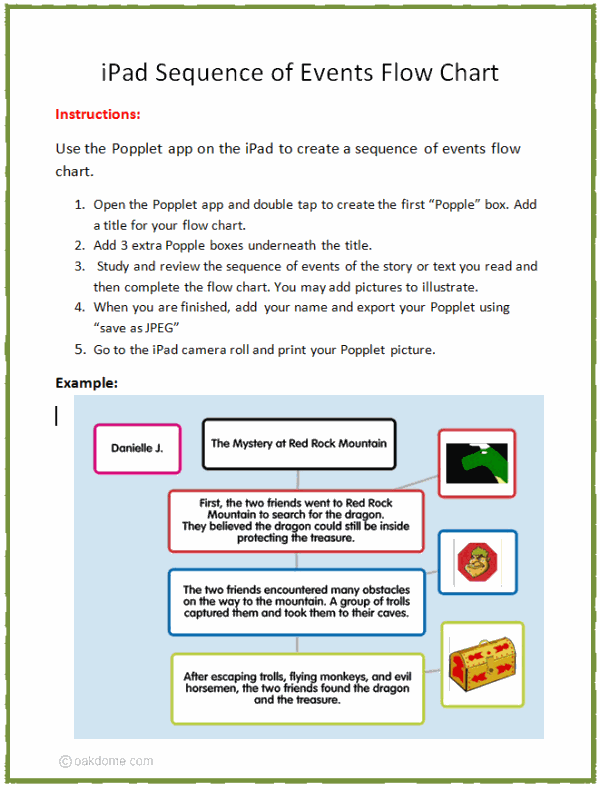 Ideas
for iPads / Mac / iWork