MLK - Words of Freedom Collage - iPad Lesson Plan
Students Create an iPad Story Collage about Martin Luther King Jr.
Students combine research and images to create a story collage on the iPad about Martin Luther King JR.
Students research and find words or phrases related to Dr. Martin Luther King Jr.'s important achievements.
Students may use the "Words of Freedom" handout below to pre-write and list their words.
Students use the iPad to find 6 different pictures of Martin Luther King Jr. to use for their collage. Students use the iPad program "Pic Collage" (free) to combine their pictures and words of freedom into a visually interesting and informative story collage.
Grades 3+
Common Core Standards Integrated:
Research to Build and Present Knowledge to "..gather relevant information from print and digital sources.."
Presentation of Knowledge and Ideas - "..to add visual displays when appropriate to enhance certain facts or details."
"..Add visual displays to presentations when appropriate to enhance the development of main ideas or themes." ,
Finished Example
Students may save their finished collage on the iPad, share it to social sites or send it to an email address. Students may print their collage by first saving to the iPad camera roll then printing. The finished collages may be displayed on classroom walls or websites. These can also make good slideshows for open house.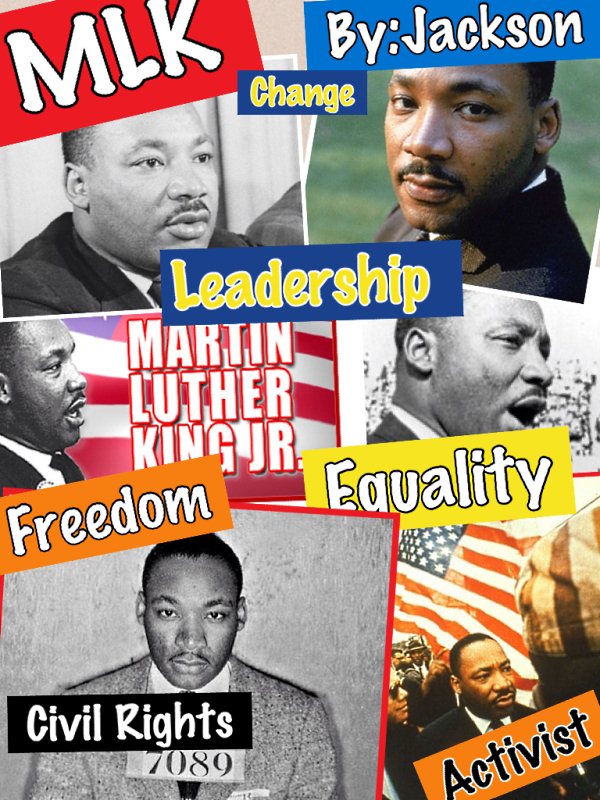 MLK Words of Freedom iPad Story Collage - Student Handout
Download: iPad-lesson-plan-words-of-freedom-collage.docx
Students use the handout to guide their research and phrase collection.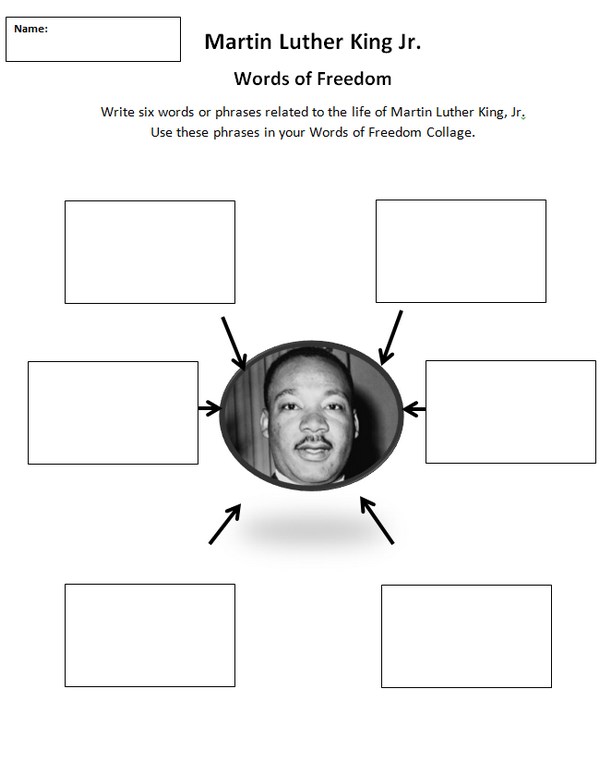 Ideas
for iPads / Mac / iWork