National Parks Story Collage - iPad Lesson Plan
Students Create an iPad Story Collage about a National Park
Students combine research and images to create a story collage on the iPad. Students choose a National Park to research.
Students research their chosen park and collect information about the location, when the park was created, special geographical features, major attractions and flora and fauna.
Students find 6 different pictures of their chosen National Park to illustrate their facts. Students combine their images and facts to create an visually interesting and informative story collage.
The collage in this example was made using the FREE iPad program "Pic Collage" by Cardinal Blue.
Grades 3+
Collage Finished Example:
Students may save their finished collage on the iPad, share to social sites, or send it by email.
Students may print their collage using the picture saved to the iPad picture library.
Student's finished story collages can be displayed on classroom walls, posted on teacher or student websites or used as computer screensaver slideshows for open house.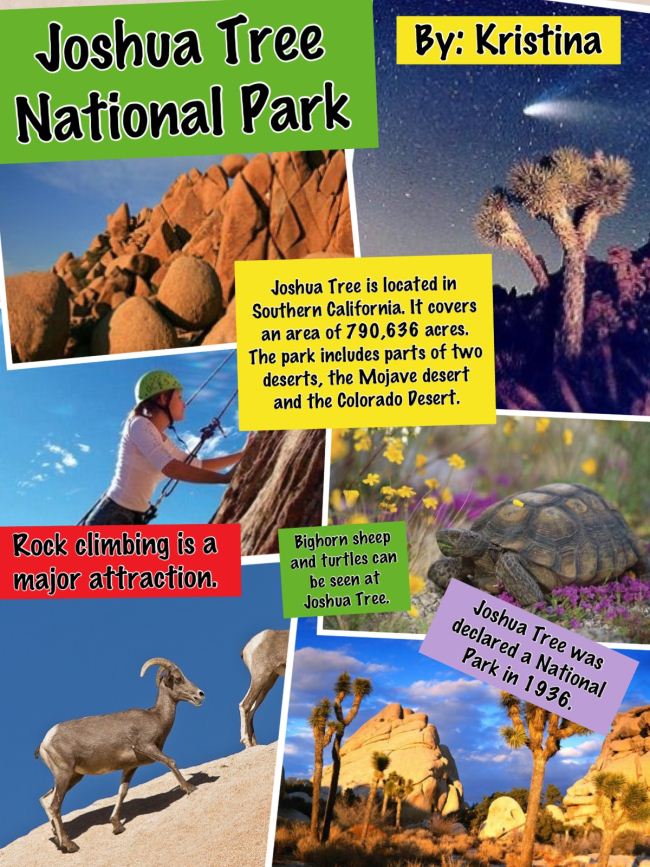 National Parks iPad Story Collage - Student Handout
Students use the National Parks iPad story collage student handout to guide their work.
Download: national-parks-ipad-story-collage-student-handout.docx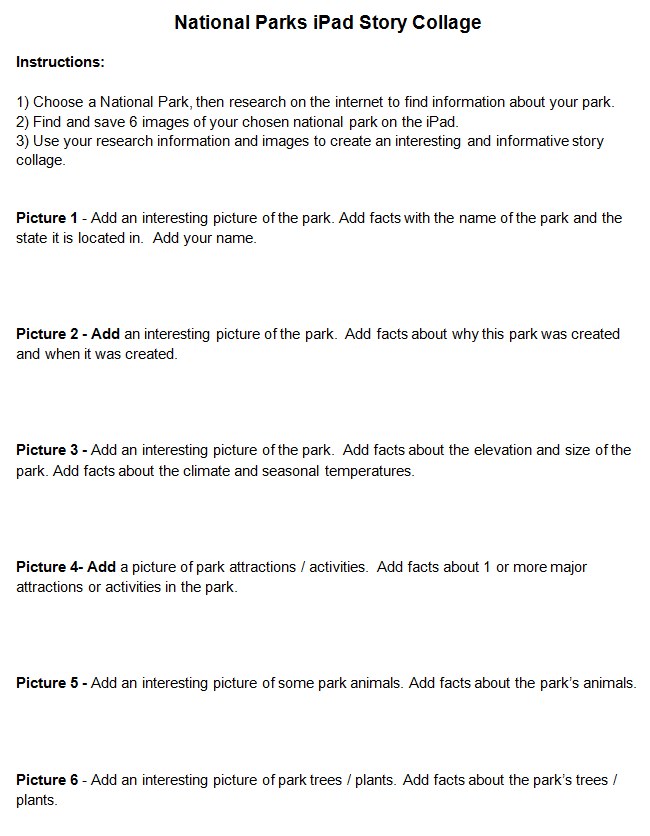 Ideas
for iPads / Mac / iWork