QR Code - Base 10 Counting - How Many?
Students Scan a QR Code and iIlustrate Numbers in Base 10 Blocks
Students use a QR code scanner to see what number they need to count to in base 10. Students write the number in the provided space and then color in the correct number of blocks.
Grades: Kinder +
Each page has two codes to scan and blocks to fill in. There are 10 pages included. Students love QR codes and it can make routine math learning more fun. Teachers can use this in a math center with individuals or small groups using just a single scanning device if needed.
QR Code Counting Examples:
Download: qr-code-base-10-counting-how-many.pdf (10 pages).
Students use device that can scan QR codes. The code has a number between 11 and 20. Students write the number represented by the code in the space provided. Students then mark or color in the correct number of boxes.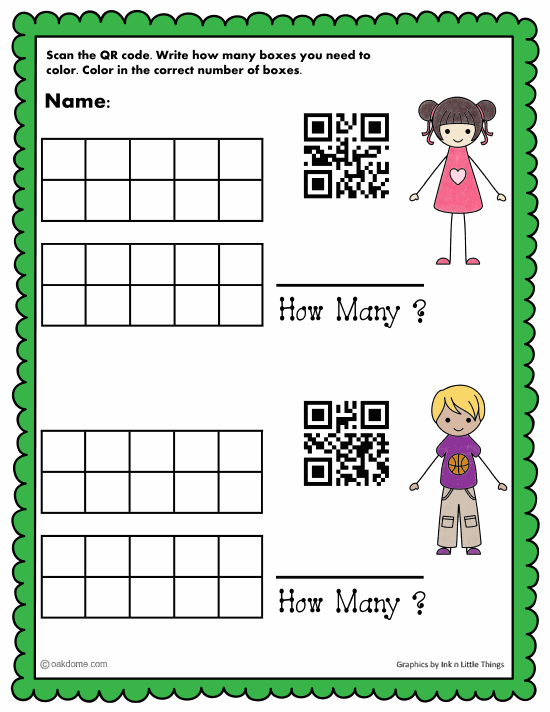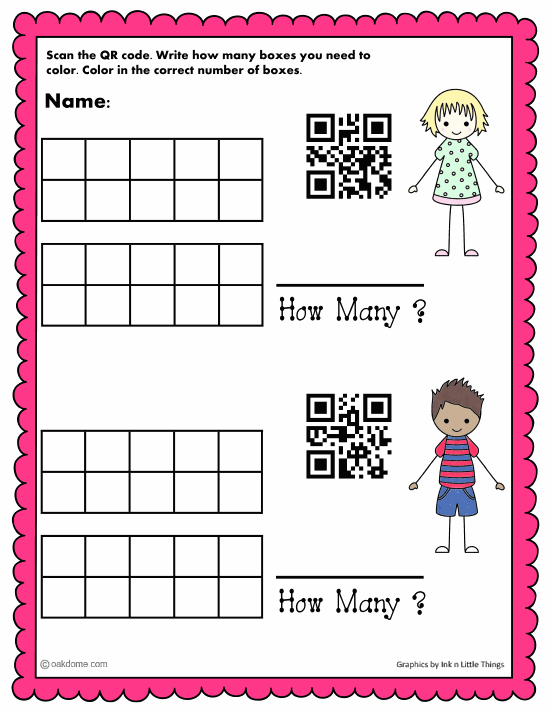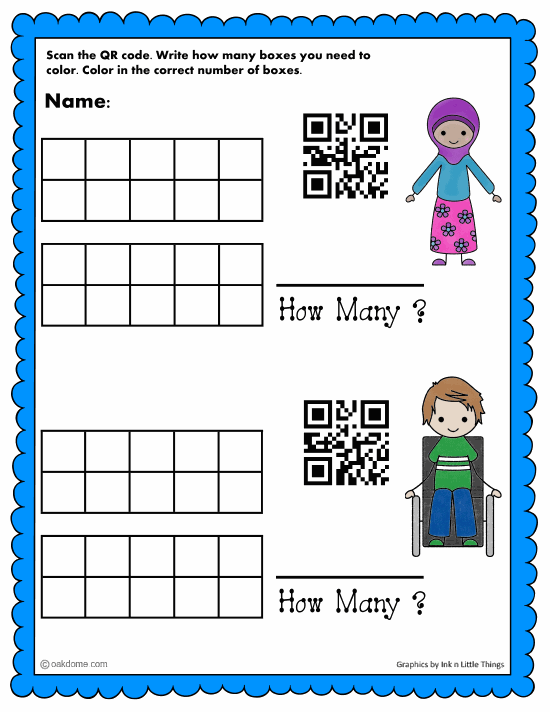 Ideas
for iPads / Mac / iWork