iPad - Random Name Selector
Pick Student Names Randomly with a Free App
Random Name Selector Lite by Walsall Academy is a free app to randomly select a student's name from a list of names. Add a bit of fun and arbitrary selection when many students raise their hand to do something or answer a question. Teachers can create more than one list of names for different classes. Teachers can set the app to display a name only once or up to three times, and then randomly choose from the remaining names until all names have been chosen. "Random Name Selector Lite" free edition is ad supported.
Random Name Selector Example
Random name selector has a very simple interface, just add your students and then press the orange "Go" button in the lower left corner. The app will randomly choose a name from your group list. In this example, "Alex" has been randomly chosen from a list of students.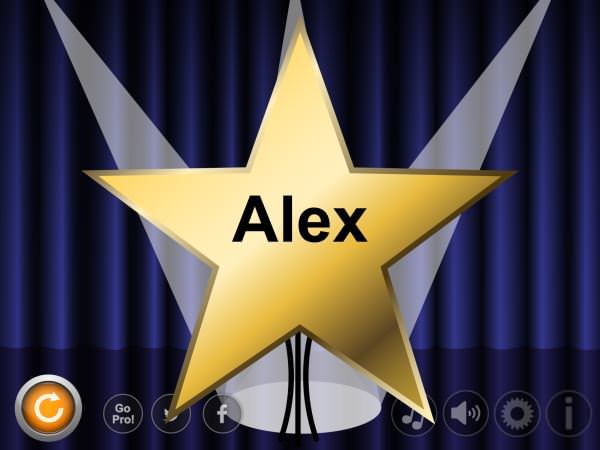 Random Name Selector Configuration
Teachers can configure their groups and students names in the settings area. Teachers can add several groups to accomodate multiple classes. Teachers can turn off student's names to prevent them from being selected. Teachers can easily add or delete names as necessary. In this example there is one group "Test" and 10 students names have been added.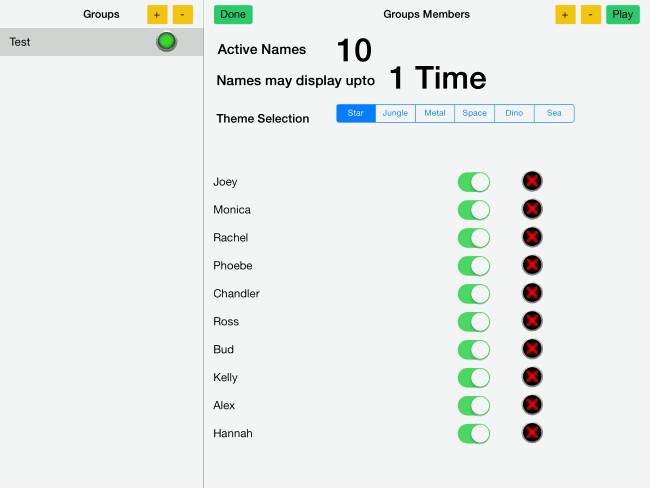 Ideas
for iPads / Mac / iWork