Internet Research Mapquest Activity
Students Find Directions and Maps using Mapquest
Create a handout or modify the following to suit your needs.
Students at the elementary level often need a thorough demonstration of Mapquest and an explanation about the proper form and construction of addresses. I have used this successfully with 4th and 5th graders.
Students will go to the Mapquest site and enter the addresses to find directions and answer the questions on the handout.
Students may have to use a search engine to find the correct addresses of the locations before using Mapquest.
Grades 4 - 5
MapQuest Activity Handout -download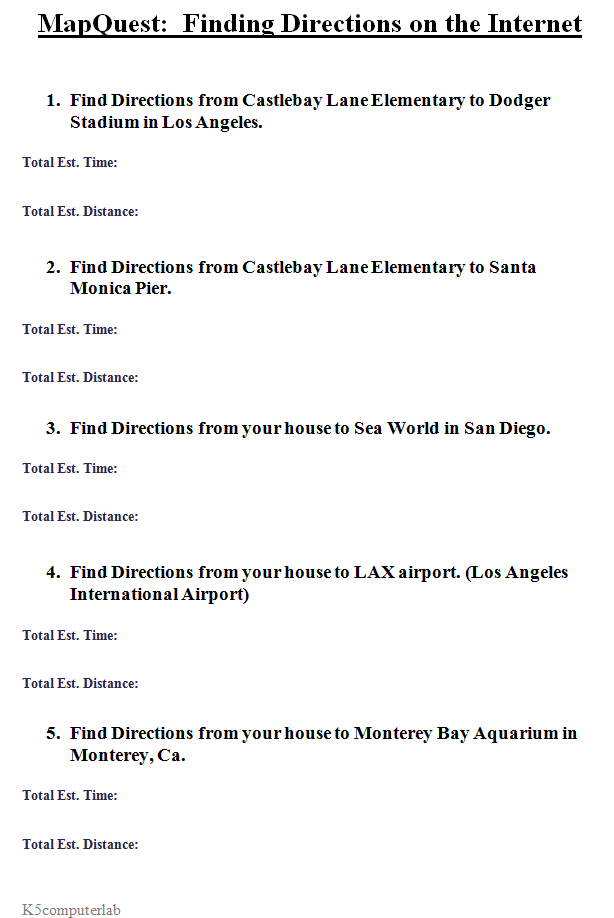 Popular:
For PC's and Microsoft Office