How to Make Speech Bubbles
Students make Speech Bubbles and Create a Knock Knock Joke Comic
1) Students Use Paint.NET to draw circles with the ellipse tool and lines with the line tool to make the speech bubbles on the characters.
2) Students fill the bubbles with the paint bucket tool and a color of their choice. Students save their work.
3) Students pick one of the three groups of images below for their jokes . Students can use Google to find jokes.
Grades 3+
5 Second Tutorial for Making Speech Bubbles:
Watch this 5 second animated tutorial to learn how to add your own speech bubbles to images. This animation demonstrates how to make speech bubbles using the free Windows program Paint.NET, but other image editors / paint programs can be used too.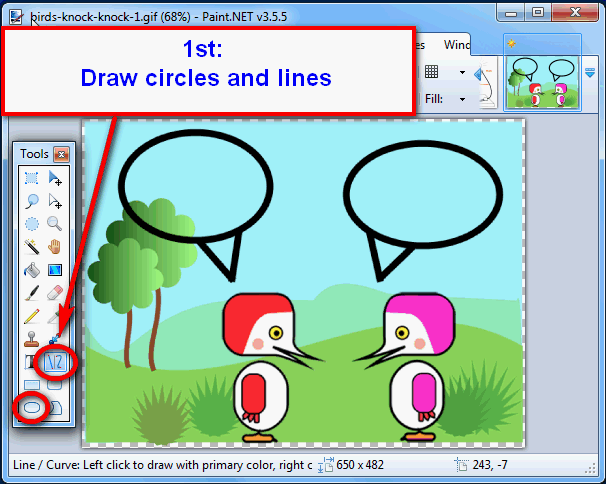 ---
Finished Speech Bubble Example: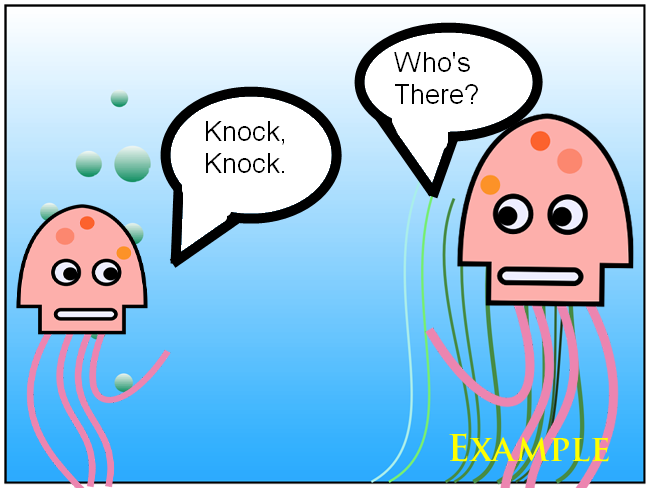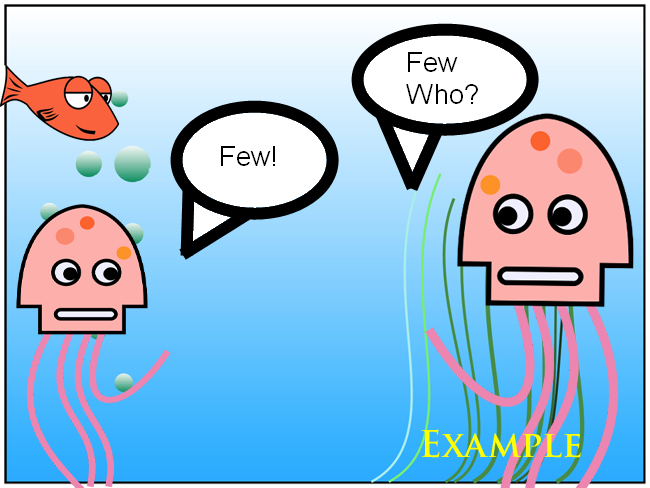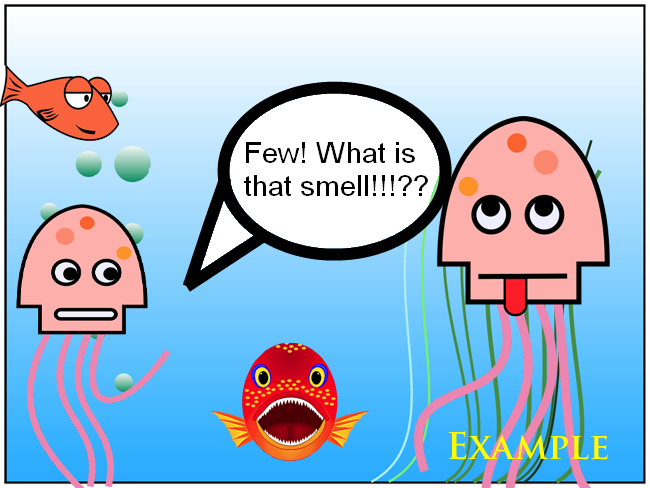 ---
Pick from these images to make your own speech bubble cartoon joke:
Right click and "save picture as.." to download these images to your Pictures folder.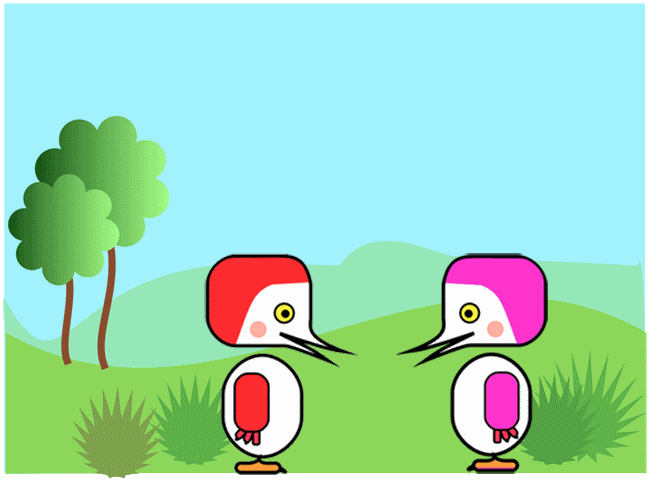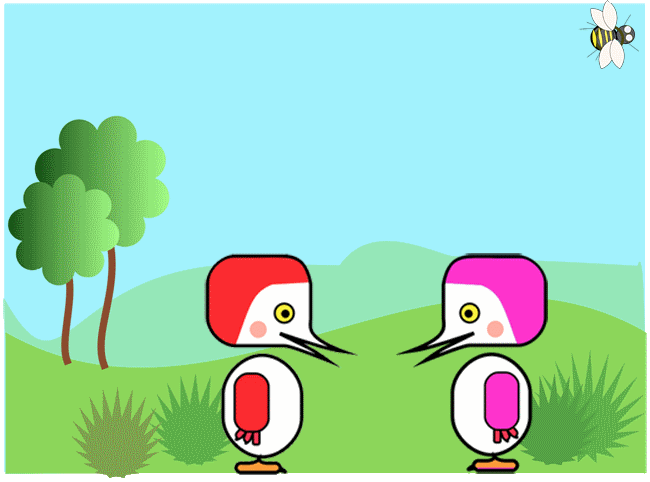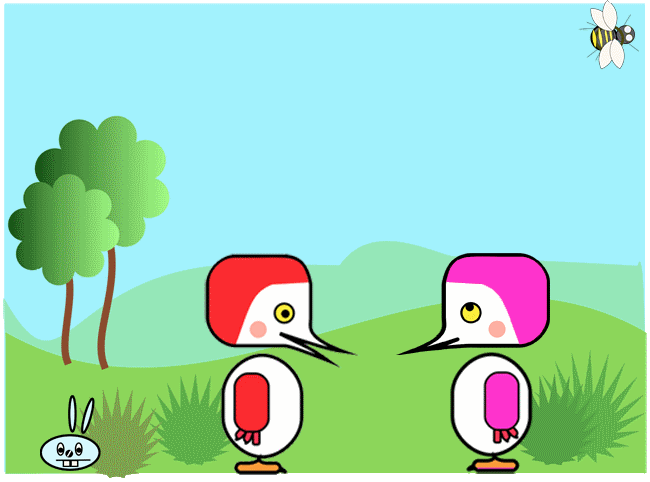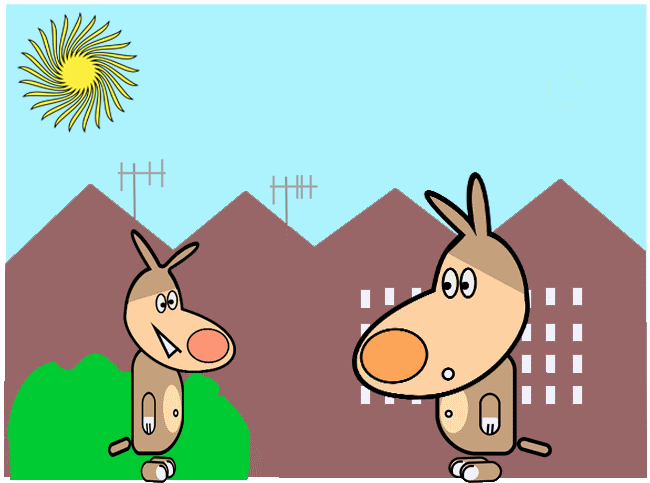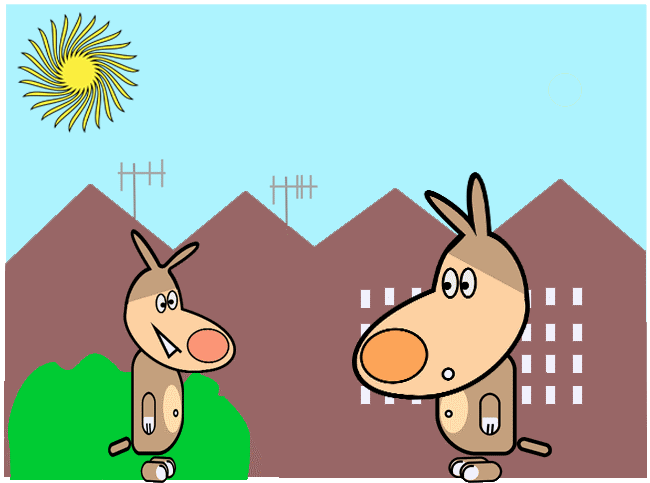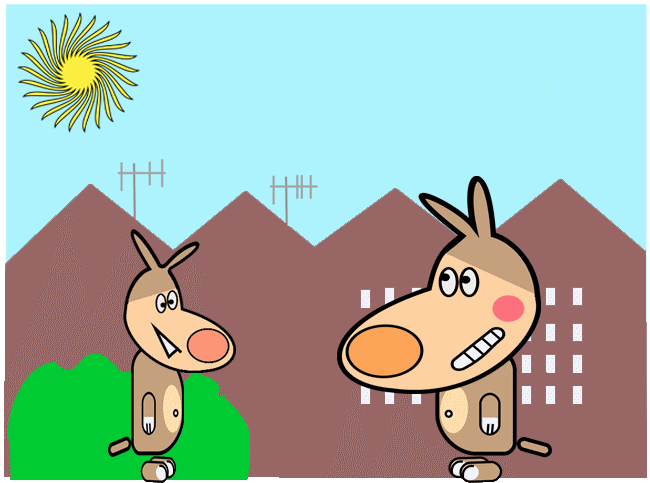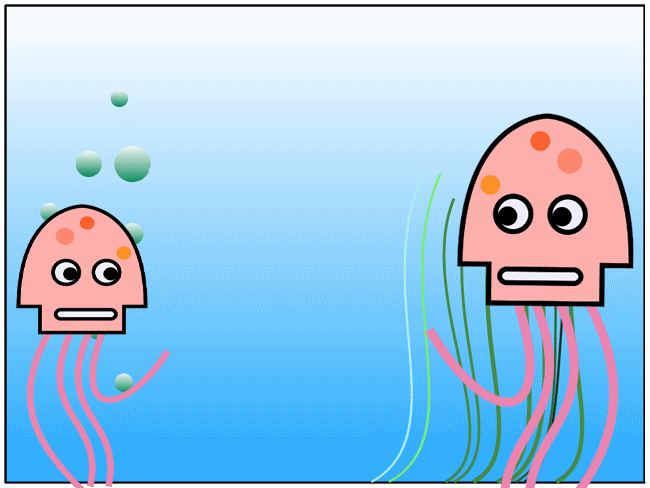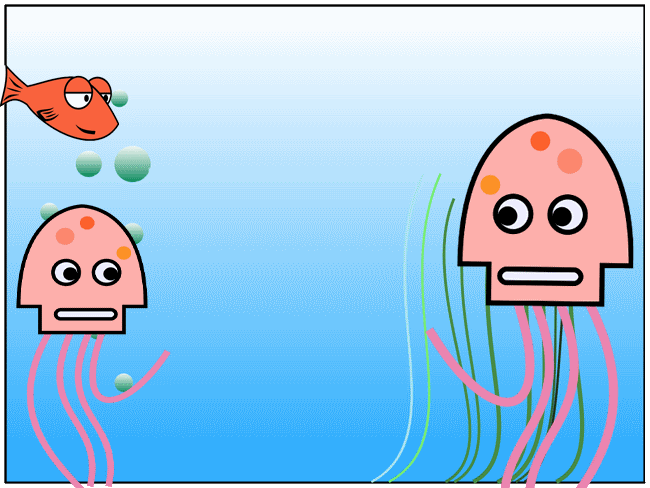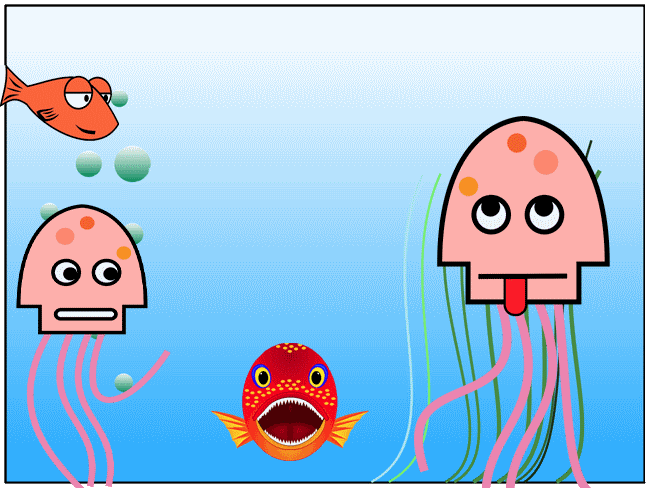 Popular:
For PC's and Microsoft Office