Terms of Use
K-5 Computer Lab -Terms of Use
This covers the terms of the use for materials and resources from oakdome.com / K-5 Computer Lab.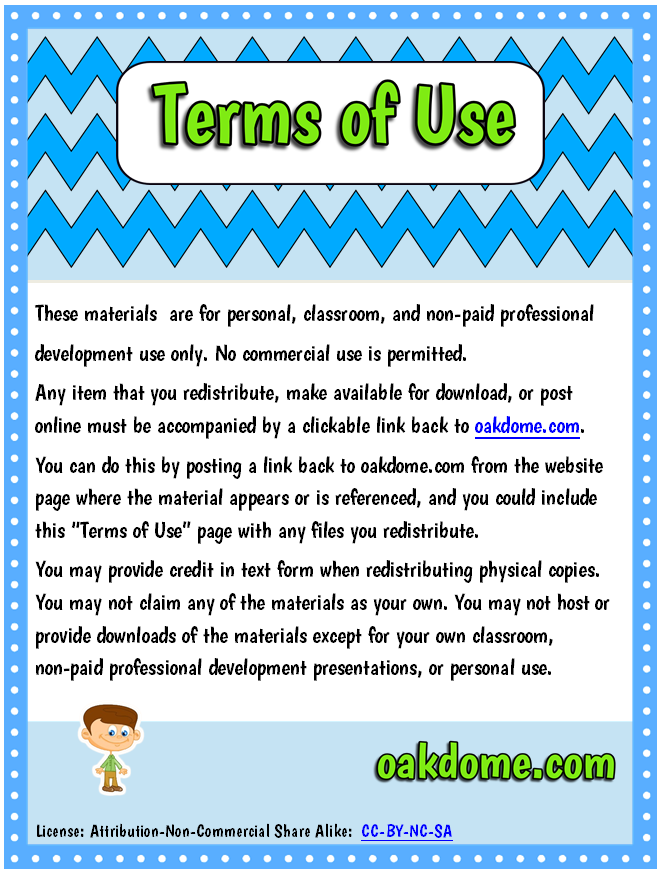 Terms of Use:
These materials are for personal,classroom, and non-paid professional development use only. No commercial use is permitted.

Any item that you redistribute, make available for download, or post online must be accompanied by a clickable link back to oakdome.com.
You can do this by posting a link back to oakdome.com from the website page where the material appears or is referenced, and you could include this Terms of Use page with any files you redistribute.
You may provide credit in text form when redistributing physical copies. You may not claim any of the materials as your own.
You may not host or provide downloads of the materials except for your own classroom, non-paid professional development presentations, or personal use.
Popular:
For PC's and Microsoft Office