Copy and Paste - Time - 15 Minute Intervals
Students Copy and Paste Clocks Next to the Correct 15 Minute Intervals
Students use copy and paste to match pictures of clocks with quarter hour times with the correct written 15 minute time intervals.
Students open the copy and paste time template in a word processor and right click copy, right click paste to match the clocks to the correct 15 minute time intervals.
Students can also use the keyboard shortcuts "Ctrl - C" (copy) and "Ctrl - V" (paste). Students may also use "Ctrl - Z" (undo) to fix mistakes.
Students add their name and print their finished worksheet.
Grade 2 and up
Copy and Paste Time - 15 Minute Intervals - Finished Example
Students copy and paste the clocks next to the correct written time.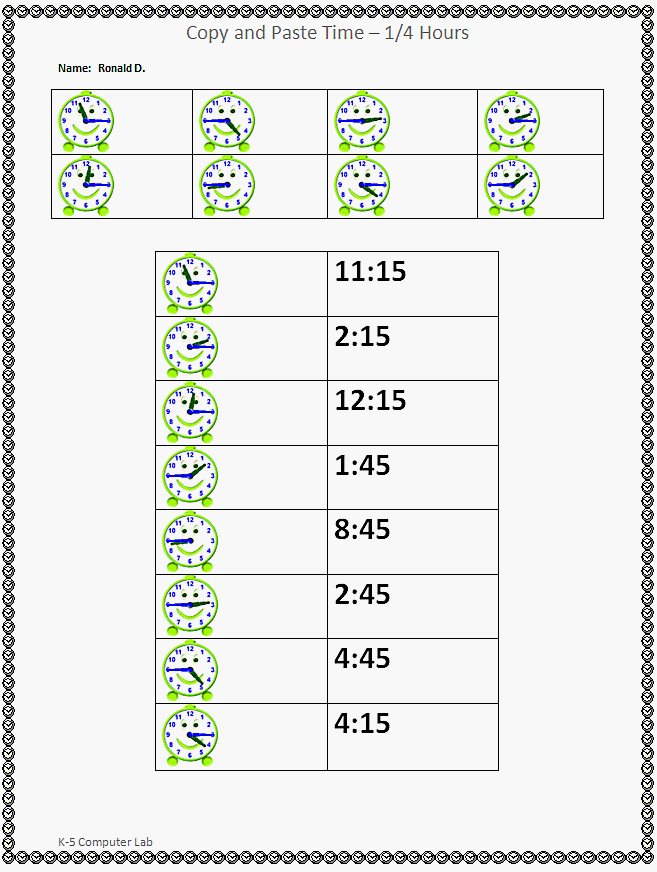 Copy and Paste Time - Quarter Hours - Activity Sheet Download
Download: copy-and-paste-time-quarter-hours-student-activity-sheet.docx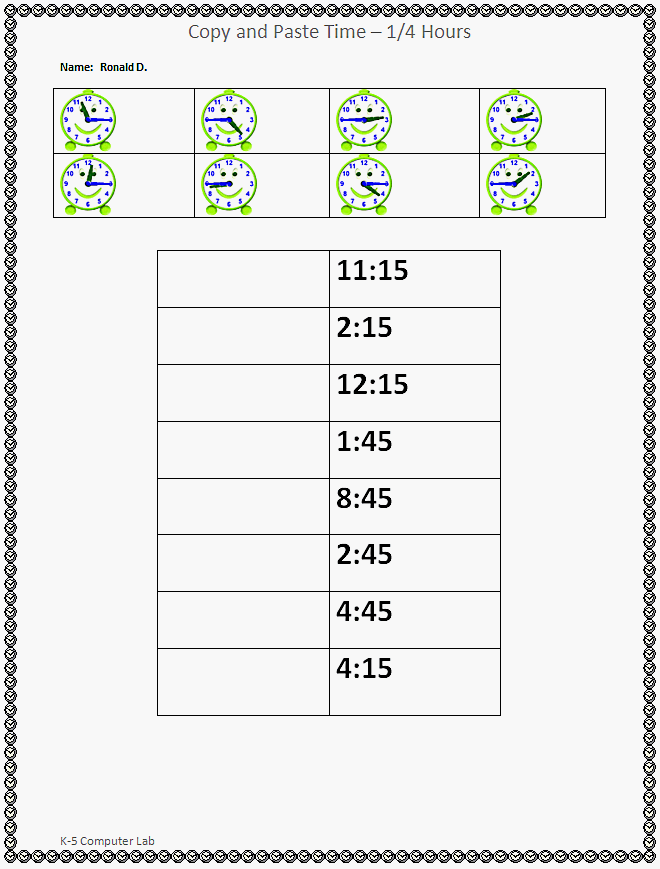 Popular:
For PC's and Microsoft Office