Counting Coins With Clipart
Students Match Clipart Pictures of Coins with Words
This activity gives students practice searching, inserting and sizing clipart as well as opportunities to delete clipart and use the undo function. Good for first graders and others learning to count coins.
Grade 1 and up
Counting with Clipart Finished Example:
Instructions:
Demonstrate how to search and find clipart to match each amount in the sentences.
Students will type each sentence as shown and add the appropriate clip art to match the amount stated.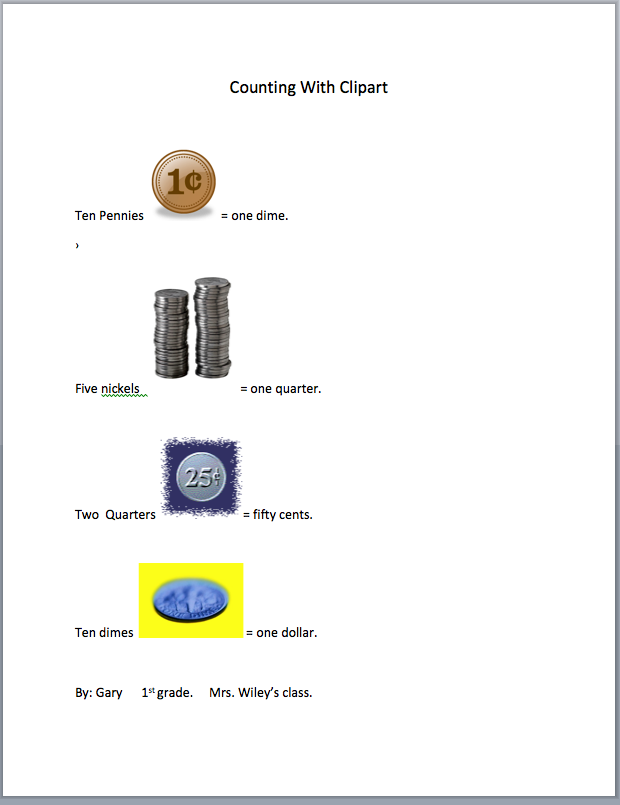 Popular:
For PC's and Microsoft Office