First Grade Opinon Writing Lesson - Cats are Great
This writing lesson plan integrates technology into the Common Core Writing Standard for opinion pieces for first grade.
Students provide two reasons that cats are great. This opinion writing lesson gives first grade students practice writing sentences in paragraph order (first, next) with correct capitalization and punctuation.
Students also search for appropriate clipart, and then insert and size their clipart. Students increase the font size and print and / or save their work.
Grade 1 +
First Grade Writing - Common Core Opinion Writing
Students open the word processor application and type three basic sentences, insert and size one piece of clipart and add their name.
Tips:
Increase the font size before beginning writing. You can teach how to select text and increase font size later in the year.
Teach the students how to use the "Backspace" and "Undo" buttons to fix mistakes.
Remind students to press the print button only once.
Finished Example - Common Core Writing Standard - Opinion Writing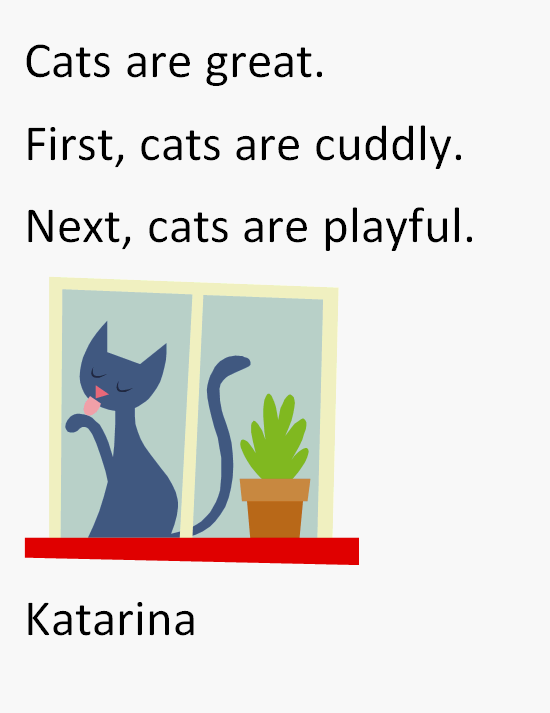 Popular:
For PC's and Microsoft Office