First Grade Narrative Writing - My Vacation
Common Core Narrative Writing - My Vacation
Students briefly describe an experience about a vacation. Students follow the prompts to describe where they went, what they saw, how they felt, and what they wish. Students use complete sentences. Students use details to describe the experience. Students use correct spelling, capitalization, and punctuation. Students use proper spacing for letters, words, and sentences. Students increase font size to fill the page. Students add one or more pieces of clipart. Student add their name and print their work.
Grade 1
Common Core Narrative Writing - My Vacation
Students should have sufficient typing practice and experience with word processing and clipart before doing this assignment. The example is a simple version designed to be done in a single session of 30 minutes or more. Greater detail may require additional sessions.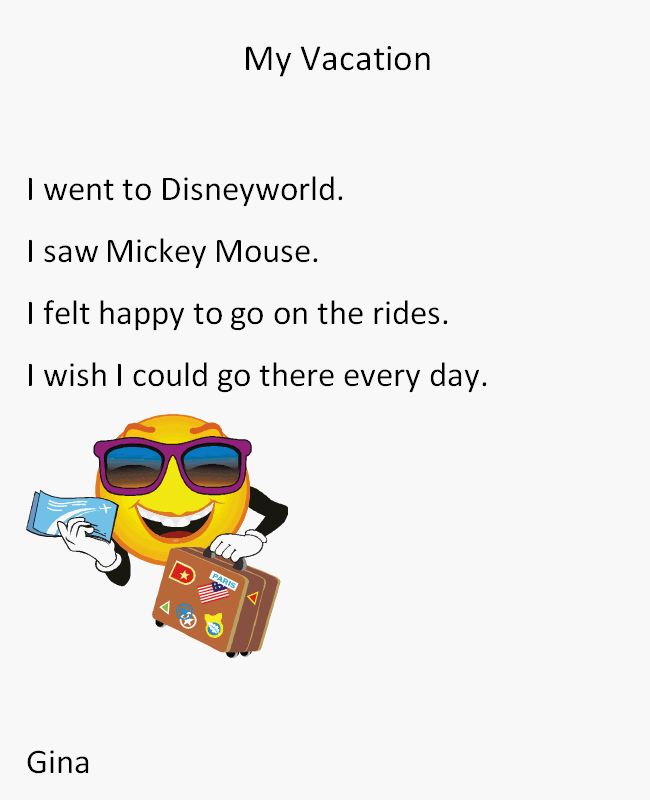 My Vacation - Writing Template
Model this example on the overhead to start the students writing. Alternatively, download this template and make it available for student's use. Students open the file in Word, complete the sentences and add clipart and their name.
Download: informational-writing-my-vacation-template.docx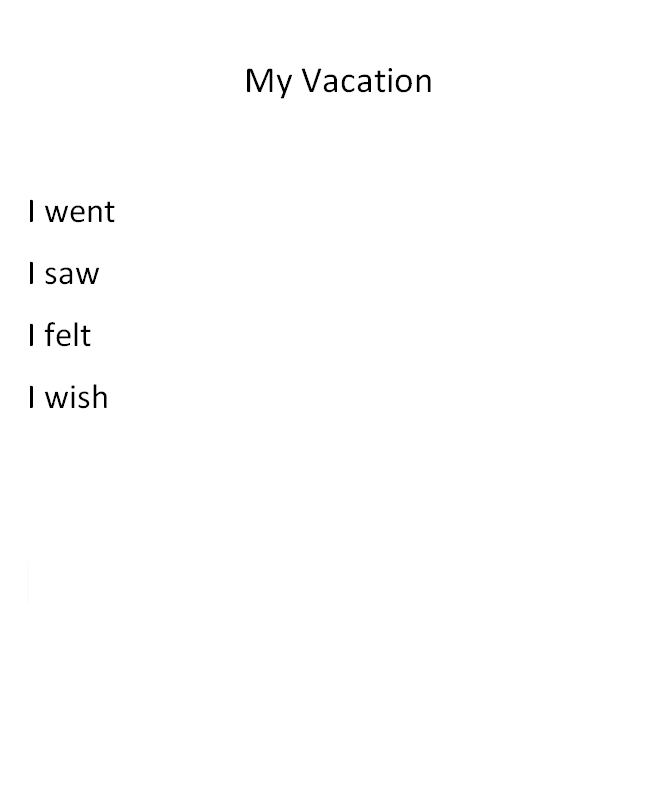 Popular:
For PC's and Microsoft Office