First Grade Narrative Writing Lesson - Way of the Ant
Common Core Narrative Writing - Way of the Ant
This first grade writing lesson integrates technology into the Common Core Writing Standards for narrative writing.
Each child uses their own name in the story.
The children learn to search for context appropriate clipart to insert into their sentences.
The lesson will give them practice searching, inserting and sizing clipart as well as opportunities to delete clipart and use the undo function.
Finished Example - Narrative Writing - Way of the Ant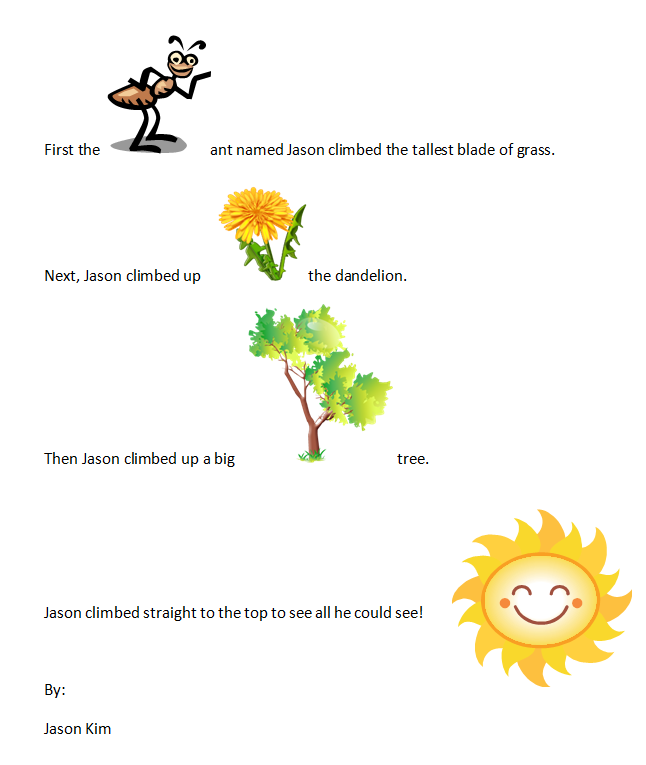 Popular:
For PC's and Microsoft Office