First Grade Opinion - What Can I Be?
A first grade writing assignment that integrates into the Common Core Writing Standards for writing an opinion. Students create the title "What Can I Be?" and provide three ideas of what they can be when they grow up. This lesson gives young writers practice writing using a word processor using capitalization, proper grammer, and punctuation. Students will also search for appropriate clipart, and then insert, size, and position their clipart. Students may also change font size, type, and color. Students print and / or save their work.
Grade 1 +
First Grade Writing Common Core Opinion Writing
Tips:
Model and explain each step to students. Demonstrate how to open the word processor program, how to increase the font size, and how to go to the next line after each sentence. Be prepared to help spell many words as children choose their occupations / professions.
It is helpful to increase the font size before beginning to write. You may also choose to teach students how to select text and then how to format text.
Demonstrate how to use 'Backspace" and "Undo" to correct mistakes. Demonstrate how to find and insert clipart.
Remind students to press the print button only once.
Finished Example - Common Core Opinion Writing - What Can I Be?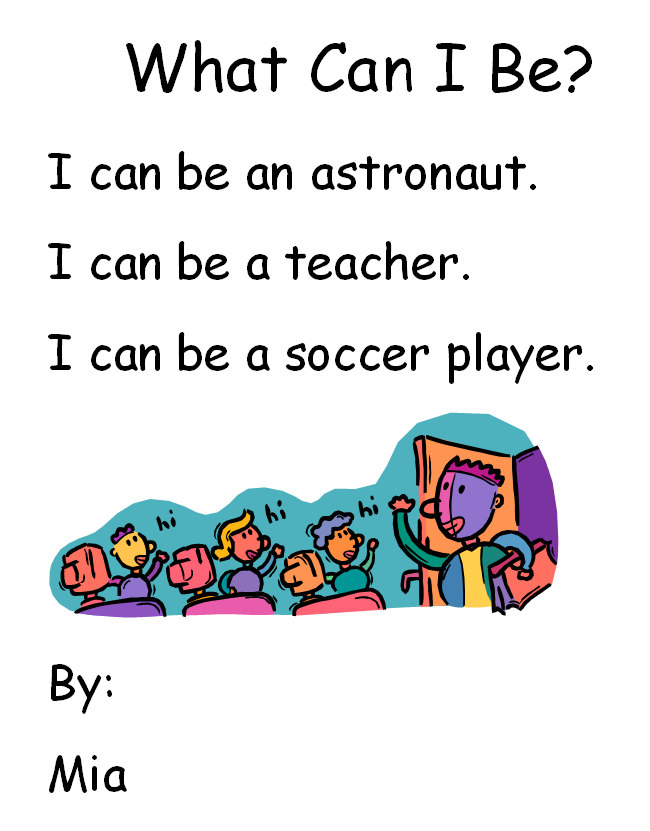 What Can I Be? - Common Core Graphic Organizer - Opinion Writing
This is a graphic organizer for students to write their opinions about what they can be. Students enter their information and add related clipart.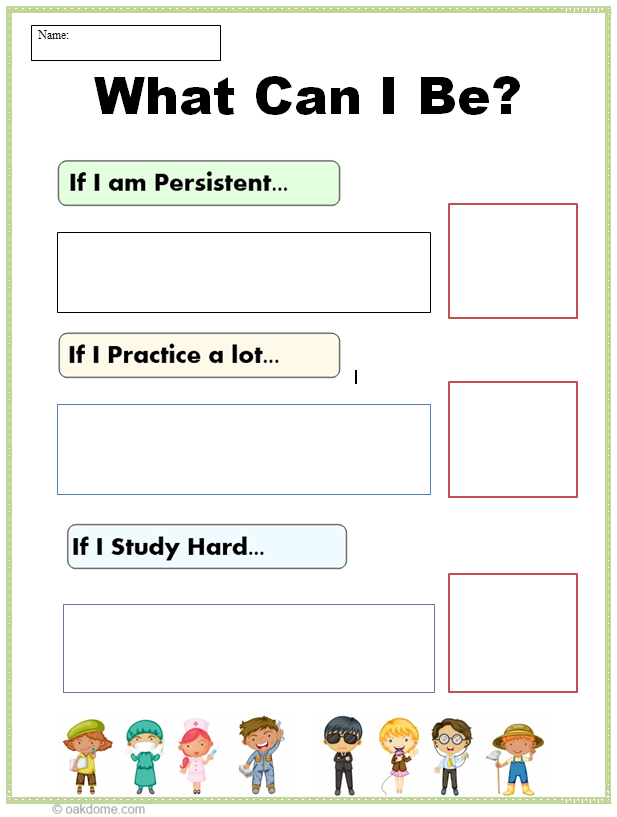 Common Core Graphic Organizer - What Can I Be? Finished Example
Download: common-core-graphic-organizer-what-can-i-be.docx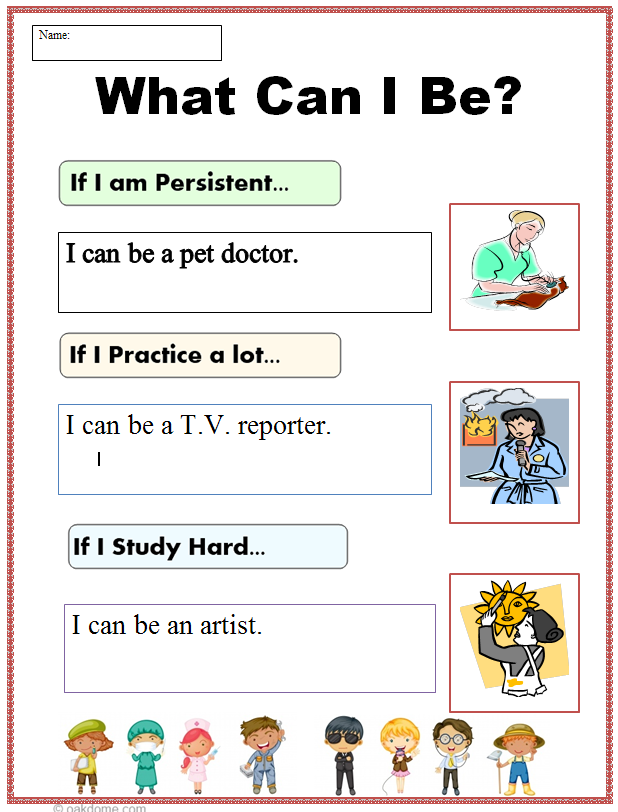 Popular:
For PC's and Microsoft Office