Halloween Pumpkin Acrostic Template
Students Create a Halloween Pumpkin Acrostic
Students use the Halloween pumpkin acrostic template to create their own unique seasonal acrostic. Students add related clipart to decorate and personalize their acrostic.
Tip: Students enter their data in the hidden text boxes next to the acrostic letters. Students type the first word in the box and Microsoft Word will automatically capitalize the the first letter they typed after they hit the space bar. Student can revert that first letter back to lowercase by pressing CTRL + Z (undo).
Tip: Inserting clipart can unexpectedly move other elements in the acrostic. Students can position clipart using the text wrapping feature in Microsoft Word.
Halloween Pumpkin Acrostic - Finished Example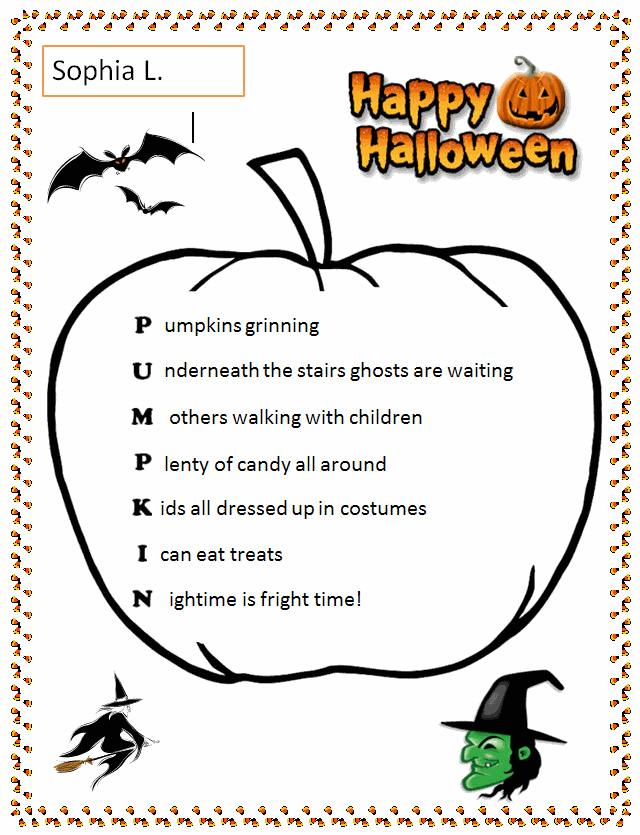 Halloween Pumpkin Acrostic Template
Download: halloween-pumpkin-acrostic-template.docx
Students open this template in Microsoft Word and enter their info.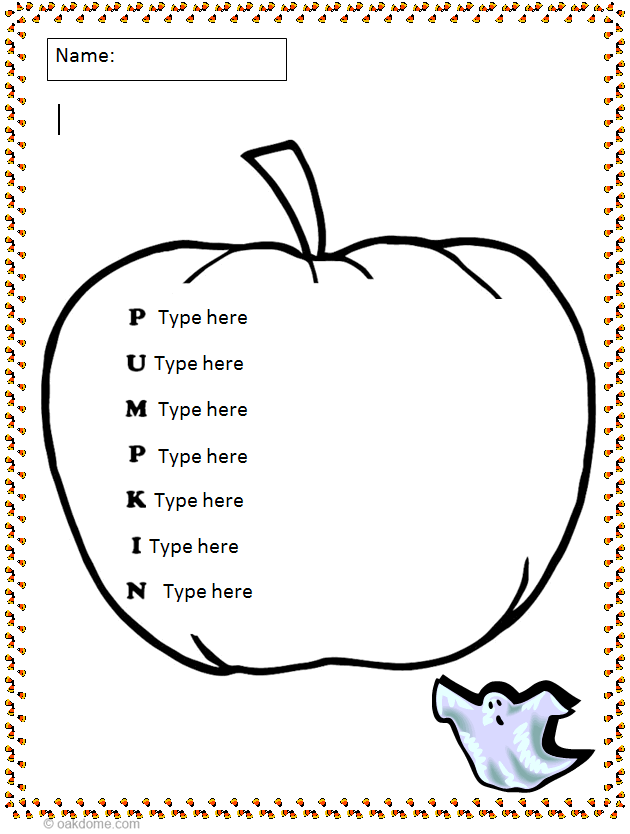 Popular:
For PC's and Microsoft Office