1st Grade Word Processing - I Eat Healthy Fruits
Students improve their word processing skills using text combined with images to illustrate their work. Students write sentences using proper capitalization, spelling, word spacing, and correct punctuation. Students also search for appropriate online images, then copy and paste the images into their document. Students take care to size and position their images (using text wrapping) next to each sentence. Learning to find and use images skillfully to illustrate written work builds the foundation for students to create multimedia presentations going forward.
I Eat Healthy Fruits - Finished Example:
Fitting three sentences with 3 images will require careful consideration of font size selection, appropriate image sizing, and skillful image positioning (text wrapping).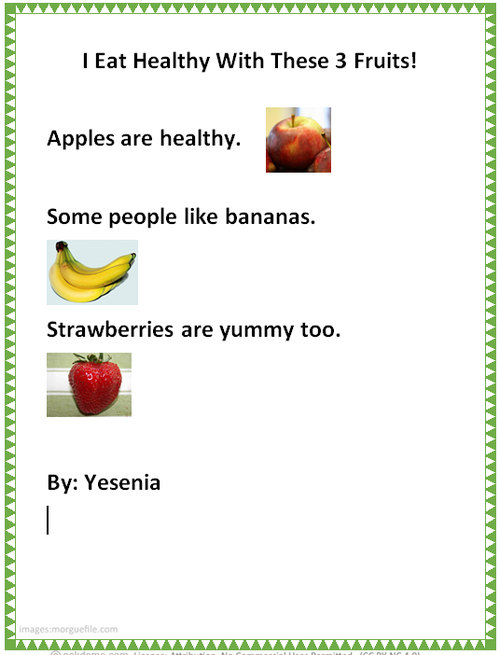 Download: i-eat-healthy-with-these-three-fruits.docx
Popular:
For PC's and Microsoft Office