Making Lists With Bullets and Numbers
Students Make Ordered and Unordered Lists.
Students will learn how to create lists using the bullets and numbers button instead of manually creating each number for an item.
Students will learn to start a numbered list and then use the 'continue numbering' function to continue the numbering in a new paragraph or list. Students will learn to create unordered lists using bullets or other symbols such as a checkmark. This example also shows the use of text color formatting to make the lists stand out.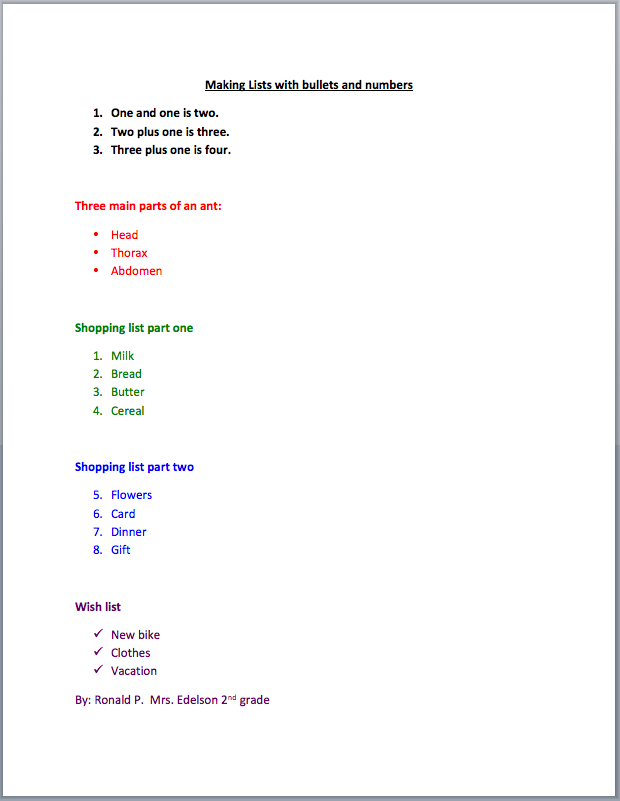 Basics of how to do ordered lists:
This illustrates how to create ordered lists in Office 2007-2010. Go to the "Home" tab, "Paragraph" group and click the numbered ordered list box arrow.
Choose your numbering style.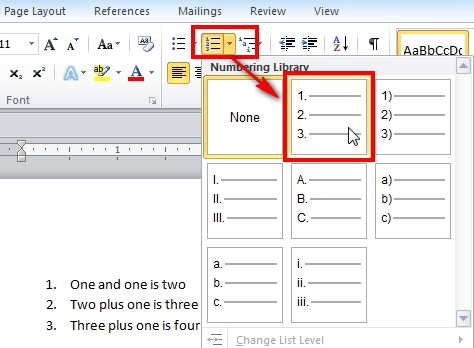 The continued numbered order list is a bit trickier to create. Create the first list (red) and put the items in number order. Create the second list (green) and also put the items in number order. They will be ordered in 1.2.3 order just like the red list at first. Select all of the items (green) and right click to get the "Continue Numbering" menu option. Click that to change the list to continue the numbering sequence of the first (red) list.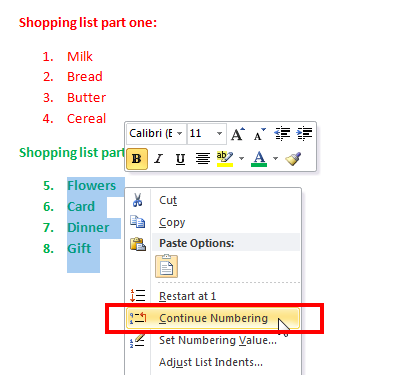 Popular:
For PC's and Microsoft Office