Pumpkin Acrostic Lesson Plan
Students Create a Pumpkin Acrostic
Students use their imagination and creativity to create a pumpkin acrostic using clipart and fall / halloween related themes.
Students change the font style and size to fill the page.Students search for clipart, size and position clipart for an organized and legible appearance.
Students add a page border. Students add their name. Students proofread, edit and correct their work. Students save and or print their work.
Pumpkin Acrostic Finished Example
Students should make sure that all of their work fits on one page before printing.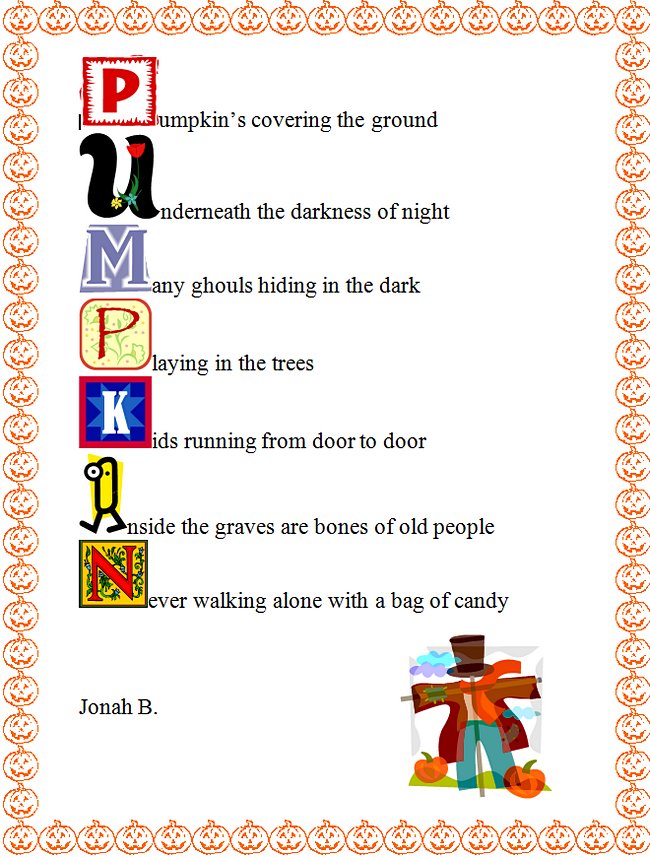 Popular:
For PC's and Microsoft Office