Seasons of the Year
Students Identify and Match the Seasons of the Year
Students illustrate the seasons of the year using clipart images. Students open the seasons template in a word processor (MS Word) and search for clipart that matches the name of each season. Students insert and size each piece of clipart in the box under each word. Students should size all four pieces of clipart so that all the seasons fit on a single page as shown in the example below. Students may need to use "undo" to fix mistakes or "delete" to remove unwanted clipart images.
Grade 1 and up
The Seasons of the Year - Finished Example
Students find one piece of clipart to illustrate each season's name.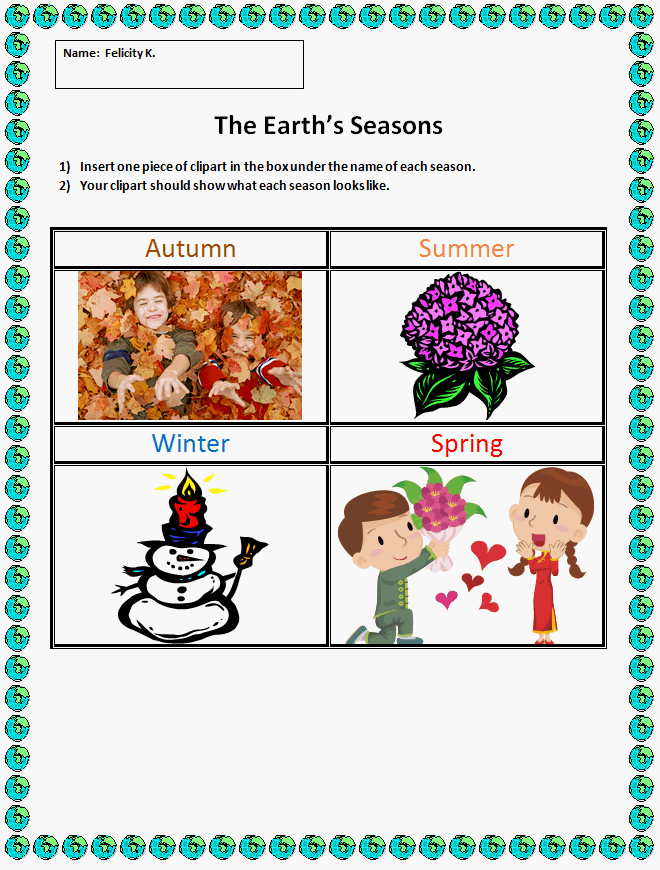 Season's of the Year - Student Template Download
Download: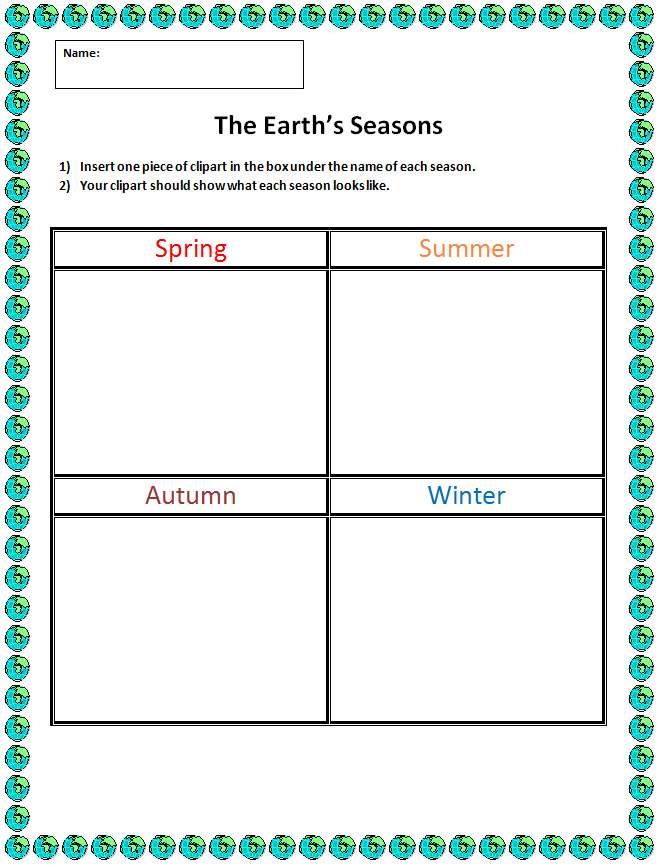 Popular:
For PC's and Microsoft Office