We the People - Illustrating the Preamble
Students interpret and illustrate the following phrases of the preamble to the Constitution.
"We the People of the United States,
1) in Order to form a more perfect Union,
2) establish Justice,
3) insure domestic Tranquility,
4) provide for the common defence,
5) promote the general Welfare,
6) and secure the Blessings of Liberty to ourselves and our Posterity,

Do ordain and establish this Constitution for the United States of America."
Instructions:
Download the We the People template.
1) Students fill each box of the template with one phrase from the preamble.
2) Students search for images on the internet to fill each section to illustrate their personal interpretation and meaning of each phrase.
Finished Example:

Quick Start Template
Download: We-the-people-template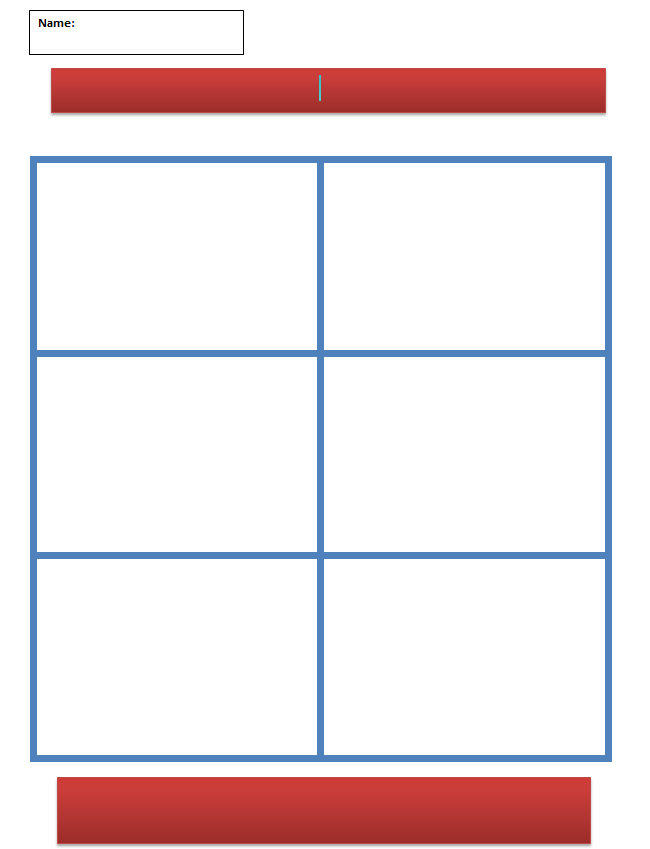 Popular:
For PC's and Microsoft Office