iWork Numbers - Expense Chart
Students Create a Simple Expense Spreadsheet and Column Chart
Students learn the following skills:
1) Students enter all data into the spreadsheet.
2) Students use the sum function to calculate the total expenses.
3) Students format all data to a larger font size and format the numbers with dollar signs.
4) Students select all data and create a basic bar chart.
5) Students merge the table cells to format the title (Jonathan's Shopping Expenses) across the table.
Instructions:
Students enter 5 items and limit their total expenditures to $100.00 or less.
Students enter numerical values for each item and then use the SUM function to automatically calculate the total.
Students can revise their costs and let the spreadsheet formula automatically re-calculate the total until it is less than or equal to $100.00.
Finished Expense Spreadsheet and Chart Example: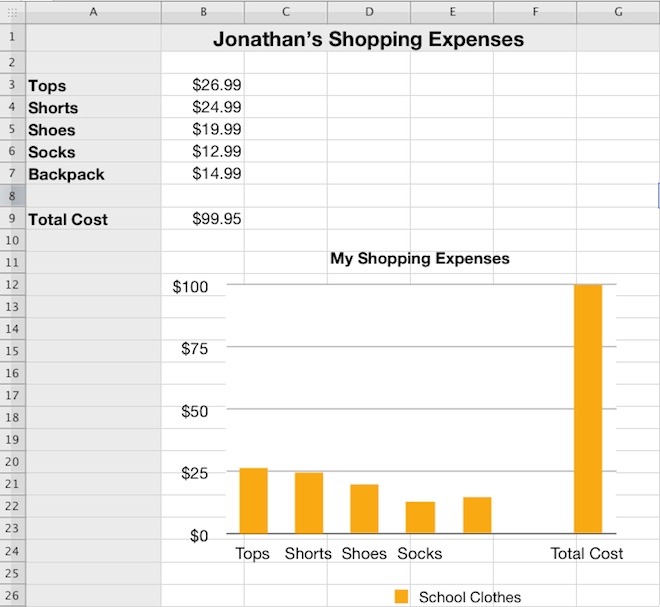 Use the Sum Function to Calculate Total Expenses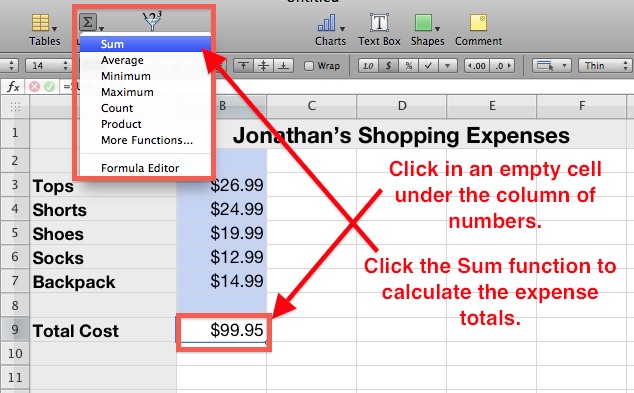 Format the Numbers with Dollar Signs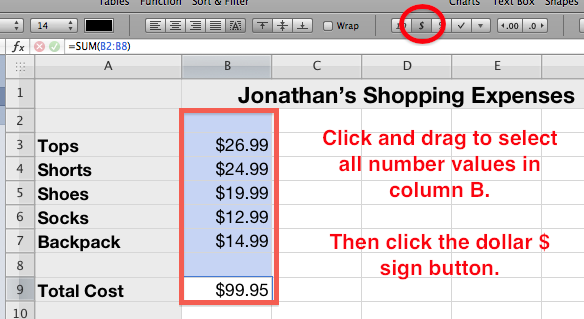 Merge Cells to Format Title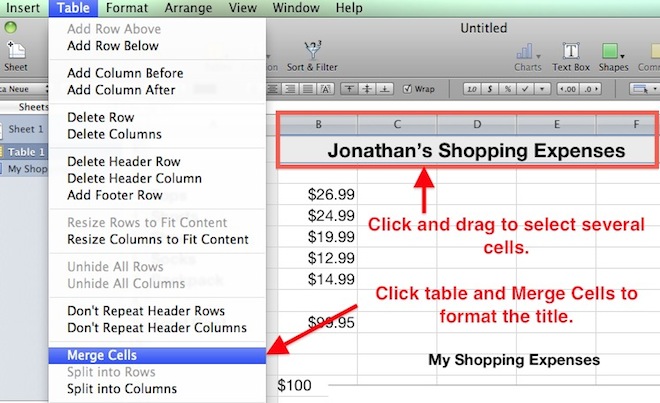 Choose a Color Fill for the Chart Bars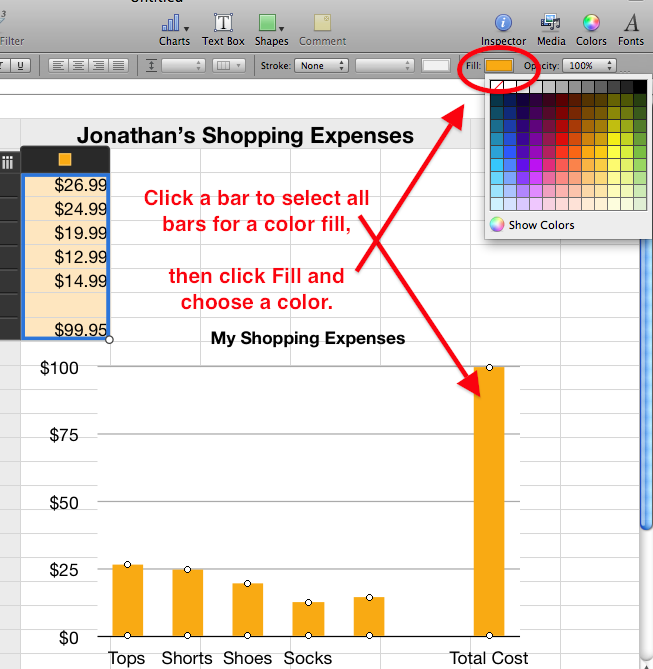 Popular:
For PC's and Microsoft Office