Math About Me - Page Generator

Math Tells my Story!
Students: Fill in your answer to each question using numbers. Share and compare your numbers with your classmates. What numbers do classmates have in common? What numbers are different?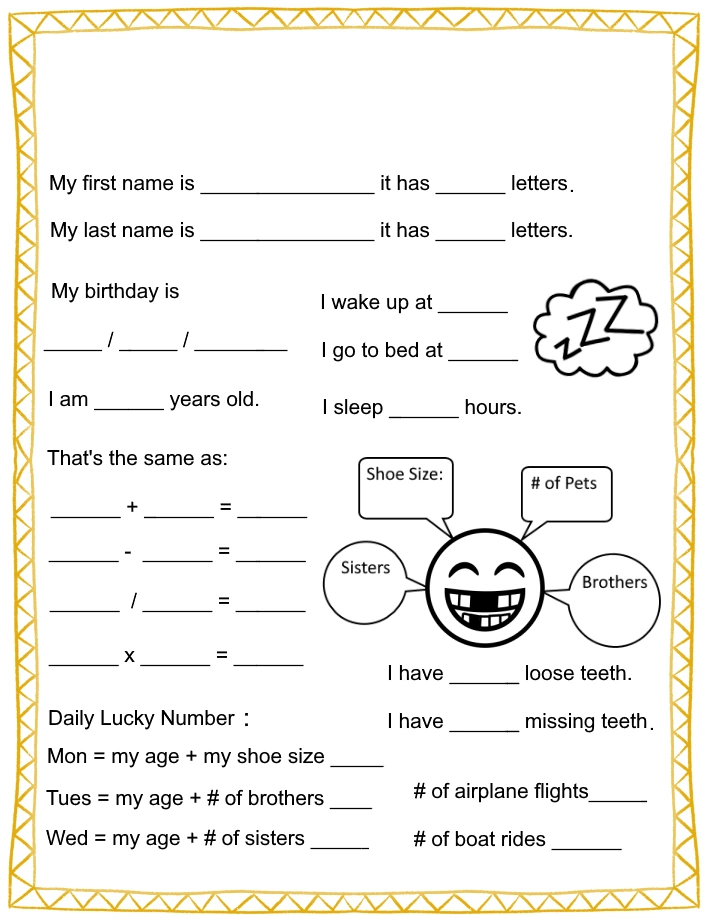 Math About Me
Research Graphic Organizers

Online Graphic Organizer Generators
Use these easy and fun online research graphic organizers to guide research about a chosen subject. Customizable with a variety of background choices and font styles. Print finished research or save as .pdf to go paperless!
Graphics Credits:
Qidsign Project

Back to School

Fun, Online No Prep Activities
Get to know your students with these ready to go no-prep online activities. Students will love these fun and customizable "getting to know each other" activities.