Copy and Paste - Animal Words

Online Practice
Students practice copying and pasting animal and insect vocabulary words online. Students use the mouse to select and copy the animal and insect words, then paste the words next to the matching pictures.
Students can use the mouse to "right click copy" and "right click paste", or use keyboard shortcuts "Ctrl-C" (copy) and "Ctrl-V" (paste). Use "Ctrl-Z" to (undo).











---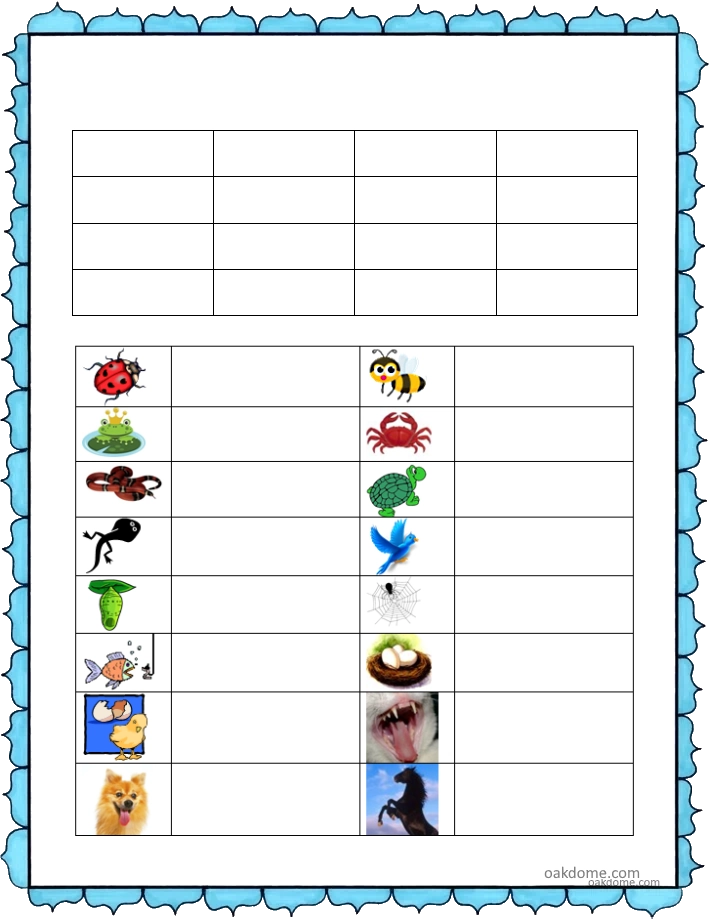 Name:
Copy and Paste Animal Words
Insect
amphibian
reptile
tadpole
pupa
gills
hatch
mammal
sting
claws
shell
web
nest
teeth
wings
hooves
Graphics Credits:
Try
Me!
Copy and Paste

Online Skills Practice
Use these fun online word and picture matching activities to build and improve essential copy and paste skills.