Copy and Paste Positional Words

Online Practice
Students copy and paste positional words into the correct matching column. This is a good activity to practice copying and pasting images as well reviewing for reviewing positional concepts.
Students can use the mouse to "right click copy" and "right click paste", or use keyboard shortcuts "Ctrl-C" (copy) and "Ctrl-V" (paste). Use "Ctrl-Z" to (undo).












---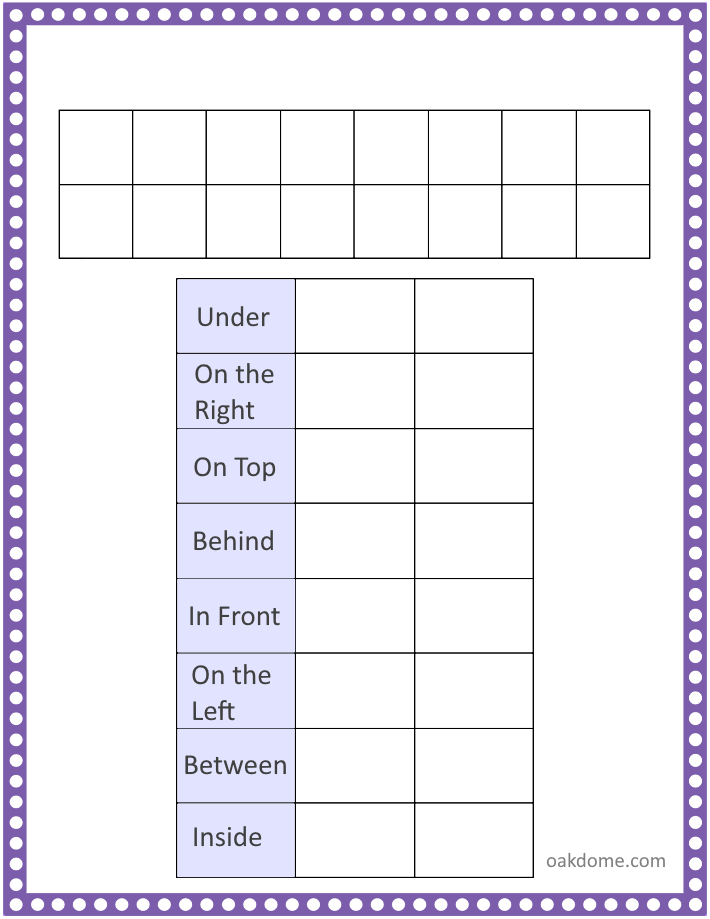 Name:
Copy and Paste - Positional Words















Graphics Credits:
Try
Me!
Copy and Paste

Online Skills Practice
Use these fun online word and picture matching activities to build and improve essential copy and paste skills.