California's Regions Brochure Lesson Plan
Assignment: Students will research a California region on the internet and collect information about the region's vegetation, wildlife, geographical features, major destinations, historical landmarks, and other interesting facts. Students will search for a variety of images representing their region and add related captions based on their research to the images on their brochure.
Research Help: California Regions research resources
Download: California Regions Student Handout
California Regions Brochure Finished Example
This brochure was made using Microsoft Word using word art, images, and text boxes, but it could be made using iPad apps, Google slides, Keynote, or many other layout or presentation apps. Be creative!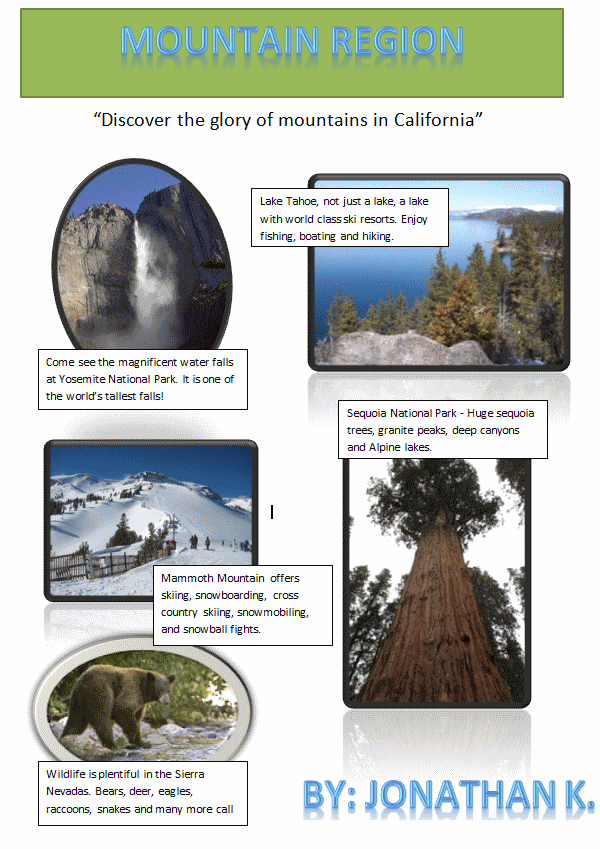 California Regions Student Handout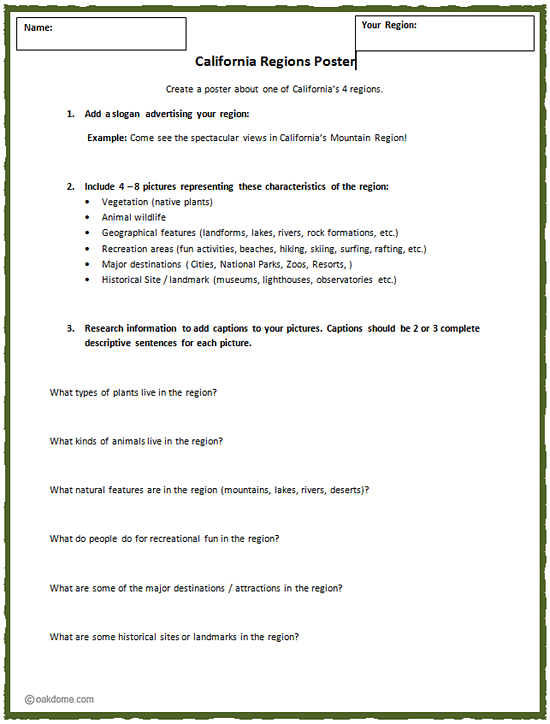 Conduct short research projects that build knowledge about a topic.

CCSS.ELA-LITERACY.W.3.7