Excel - Camping Trip Supplies Expense Chart
Create an Excel Chart Showing Camping Supplies Expenses
Instructions: Students shop for camping equipment using a Camping Trip Supplies Price List. Students should select as many items as they can without going over $300. Students create a spreadsheet using the items and prices chosen from the list.
Students use a formula (SUM) to calculate the total cost. Students format the numbers with dollar signs (currency). Students create a chart illustrating their expenses. Students may add clipart or related images.
Grades 3+
Download: excel-camping-supplies-price-list.pdf
Download: excel-camping-trip-expense-spreadsheet-finished example.xlsx
Download: student-instructions-camping-trip-expenses-spreadsheet.pdf
Download: rubric-for-spreadsheet-with-chart.pdf
Camping Trip Supplies Price List Example:
Camping Trip Expense Spreadsheet Finished Example: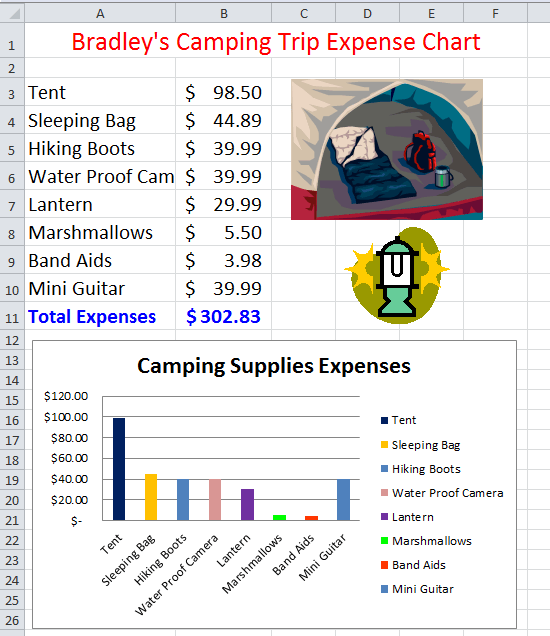 Student Instructions: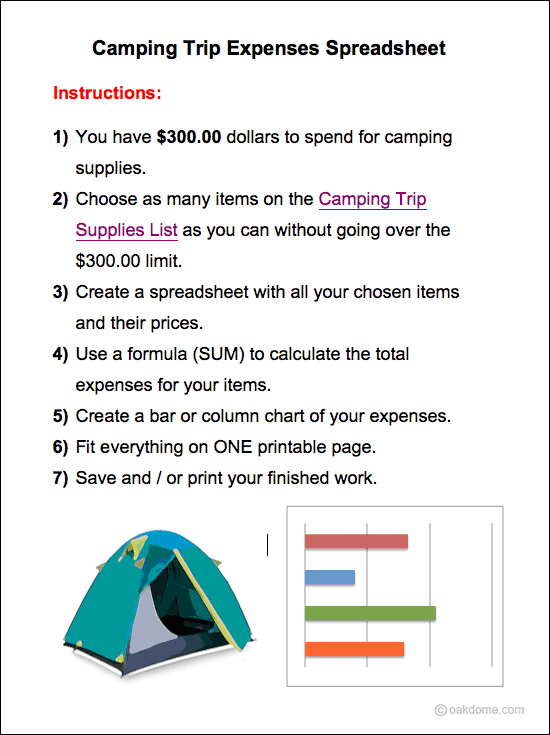 Excel Spreadsheet Rubric for Grading Assignments: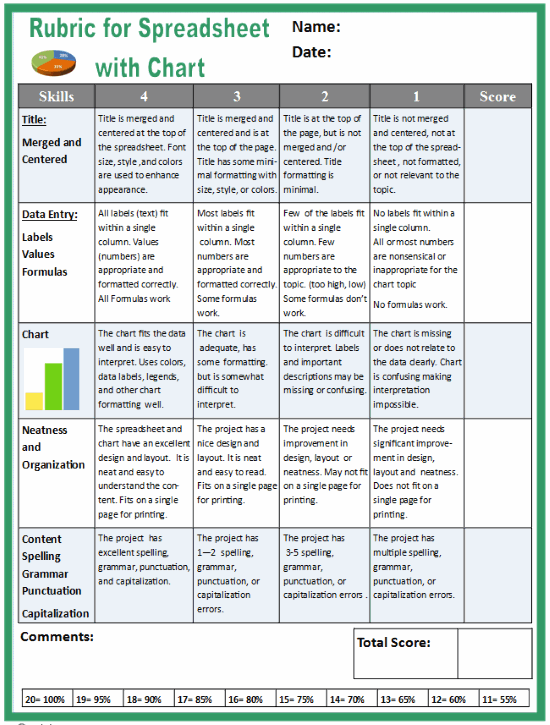 Make a Chart in Excel - A Two Minute Tutorial
This video shows you how to make a chart like the one in this assignment. It shows you how to increase the font size, widen a column, merge and center the title, format numbers with the dollar sign, total a column of numbers with autosum, create the chart, and change the colors of the chart column bars.
This video is available in HD.
Popular:
For PC's and Microsoft Office