Word Processing - First, Next, Then, Last
Assignment: Students practice typing word processing using the First, Next, Then, Finally, and Beginning Middle, End, sequenced writing formats. Students may type these examples as written, or use them to model their own words and sentences. Be prepared to assist with spelling if students write and type original sentences. Students should strive to complete their assignments in single session.
Write narratives in which they recount two or more appropriately sequenced events, include some details regarding what happened, use temporal words to signal event order, and provide some sense of closure.

CCSS.ELA-LITERACY.W.1.3 - Common Core
Grade 1 +
Telling a Story in Order: Examples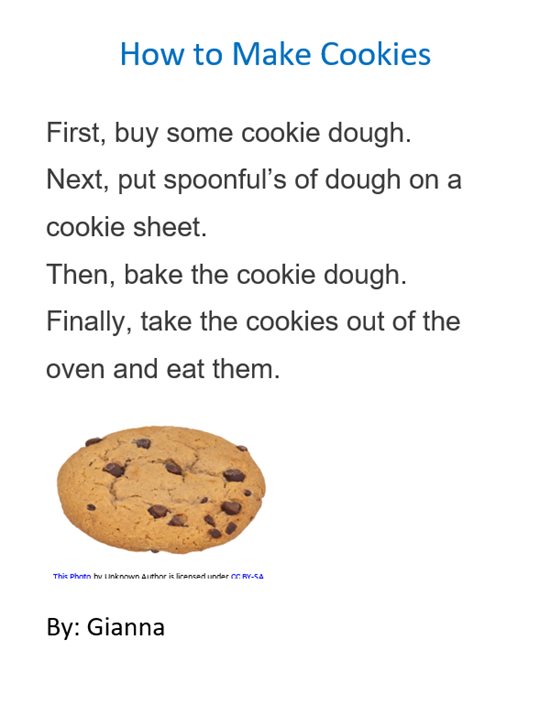 Teaching Tips:
Demonstrate how to do each assignment from start to finish. Take questions.
Explain titles and demonstrate how to use capitalization. Demo how to center the title.
Students may copy these examples as written, or if time permits, create their own words and sentences.
Begin with shorter assignments if you are unsure of your students' typing abilities.
Edit sentences and simplify words as necessary.
Seek to improve students' ability to finish each assignment in a single class period.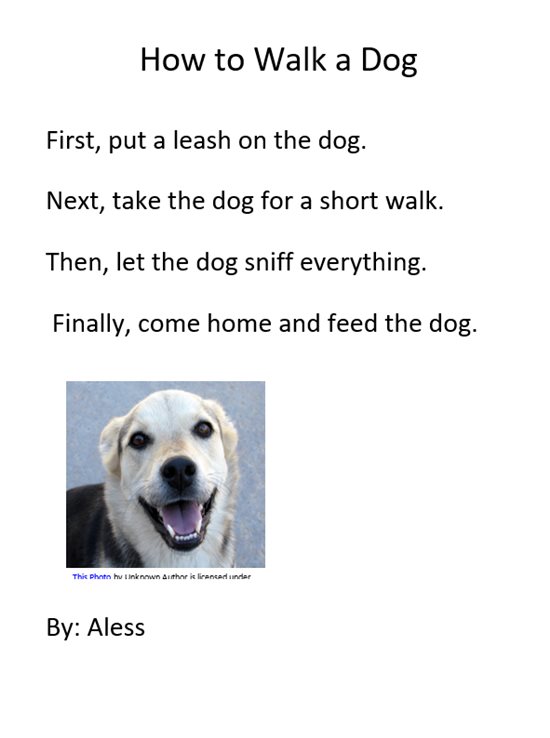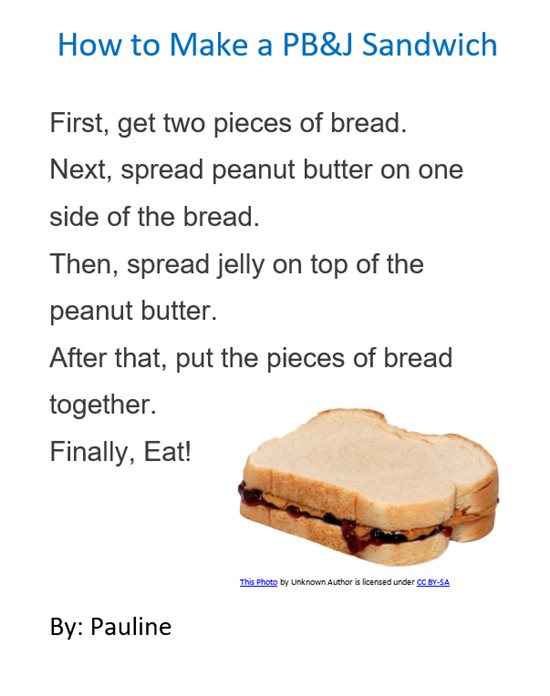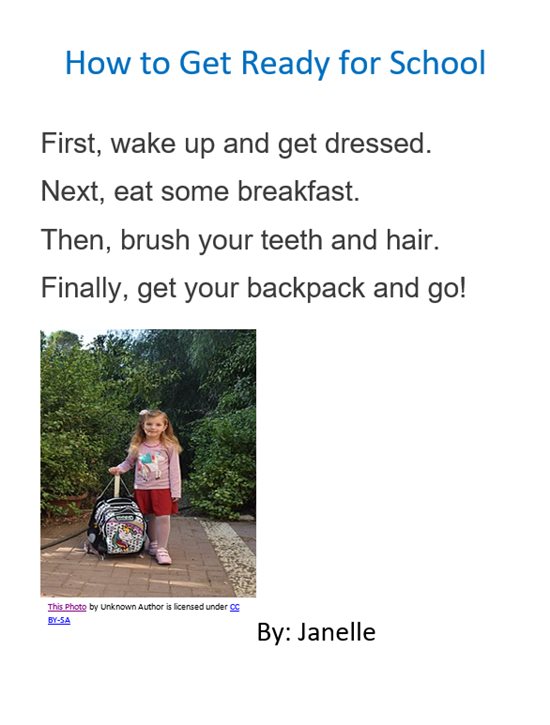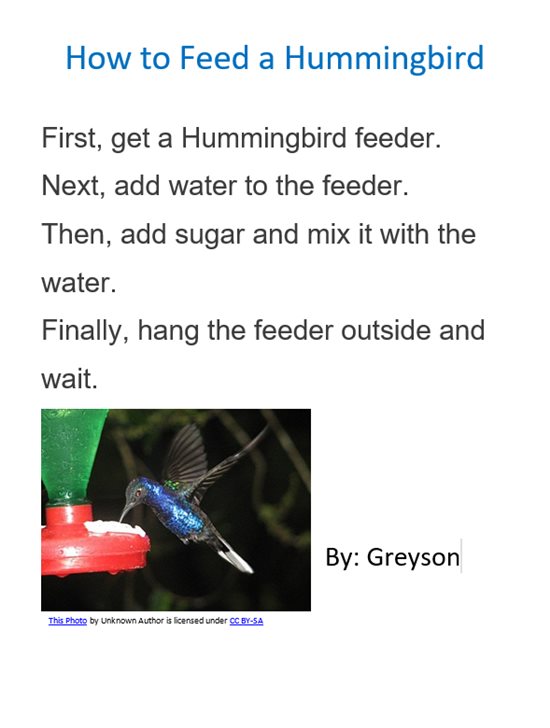 ---
Beginning, Middle, End Sequence
This is another basic narrative sequence for students to practice.