iPad - iWork - Family Tree Template
Students Create a Family Tree with Template for iPad or iWork Pages
Students download the family tree template and the names of their family members in the appropriate boxes.
There are two different family tree templates.
If you are using it with an iPad or iWork Pages '09, download the first template.
If you are using iWork Pages '08, download the second template.
Family Tree Template for iPad and iWork Pages
Download: ipad-iwork-my-family-tree-pages-09.pages (for ipad and iwork pages 09)
Download: iwork-my-family-tree-pages-08.pages.zip (for iwork pages 08)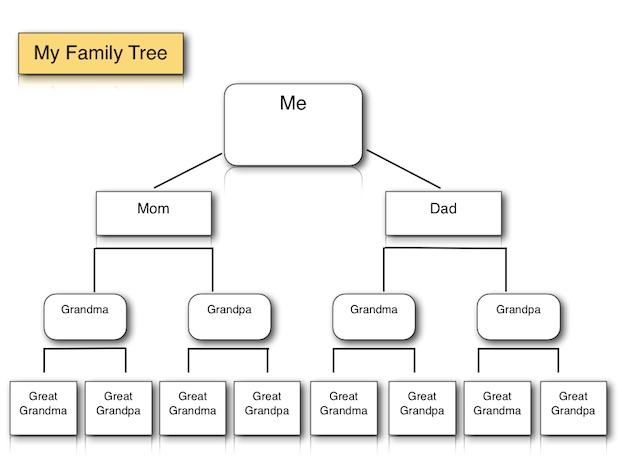 Popular:
For PC's and Microsoft Office