iPad Keynote Newspaper Templates
Students Create a Newspaper Page with iPad Keynote
Students use ready made Keynote templates to create their own newspage.
Students add their own newspaper name, news headline, articles and images.
These templates are compatible with iPad and iWork Keynote '09 for Macs.
These templates can used for kid's news stories, movie reviews, music reviews, field trip reporting and more.
Grade 2 and up
iPad Keynote NewspaperTemplate Downloads:
Ignore Safari (on iPads) if it says it cannot open the page.
Just click ok and then click the template file on the box.net page that appears.
It will download and open the keynote file.
These templates will also work in iWork Keynote '09 on Macs.
Download: ipad-newspaper-template-yellow
Download these templates from your ipad. Open and edit in Keynote.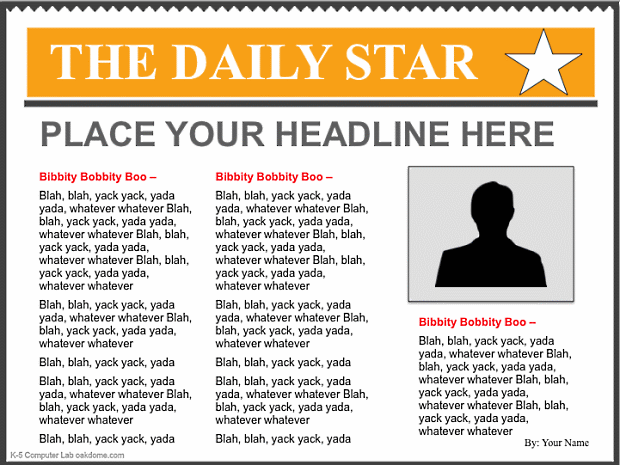 Download: ipad-newspaper-template-red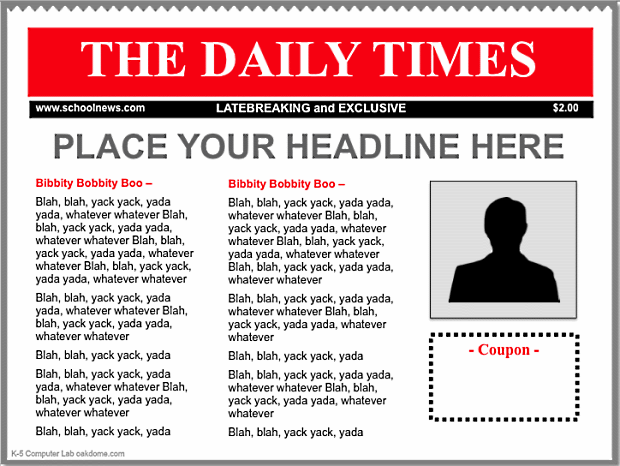 Download: ipad-newspaper-template-blue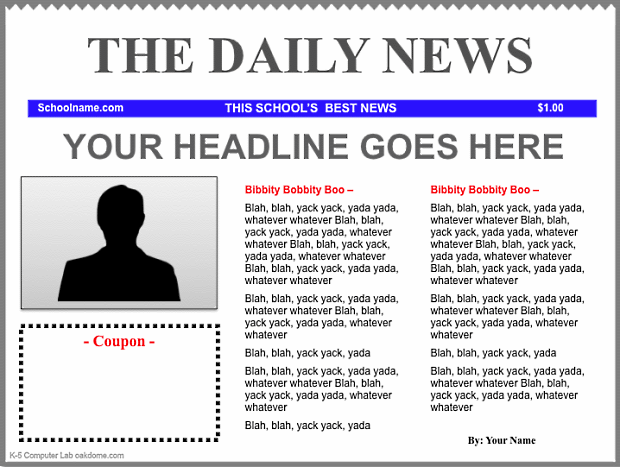 Ideas
for iPads / Mac / iWork