Kindness PowerPoint Activity
Students create a PowerPoint Demonstrating Acts of Kindness.
Students will reflect and discuss acts of kindess in class.
Students write 4 acts of kindness on the worksheet handout.
Students use this information along with several images to create a PowerPoint slideshow.
Grade 2
Instructions:
1) Download and copy the worksheet for students.. Discuss the meaning of kindness and have students make suggestions about what acts of kindness they can do. Have students write down 4 acts of kindess on the workdsheet they can demonstrate in class.
2) Take pictures of students demonstrating acts of kindness that can be used in their slides. Pulling out a chair, holding a door open, tying a shoe, helping with a jacket, sharing a book or other items, handing someone a box of tissues, putting a bandaid on a scratch, etc.
3) The acts of kindness images should be made available for access by students. Some options are using thumbdrives, shared folders, internet photogallery or file storage, or discs. Optionally, students may use images collected from the internet.
4) Students insert their kindness images onto the PowerPoint slides. Students then describe the images using text boxes or speech bubbles.
5)This lesson could likely be done with 2nd grade students in about 2-4 sessions of 45 minutes or more each. One session may be needed to familiarize students with PowerPoint, allowing them time to experiment and explore the interface and it's features. Additional sessions would be used for research and creation of their slides.
Example:
Title Slide.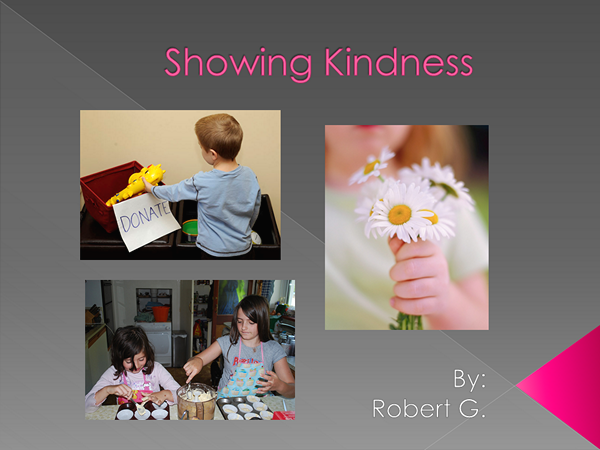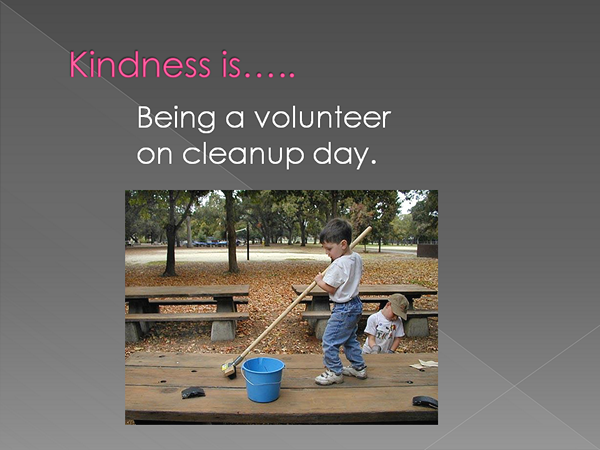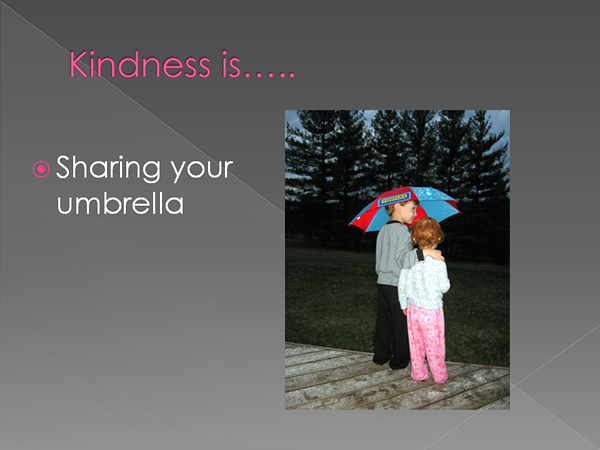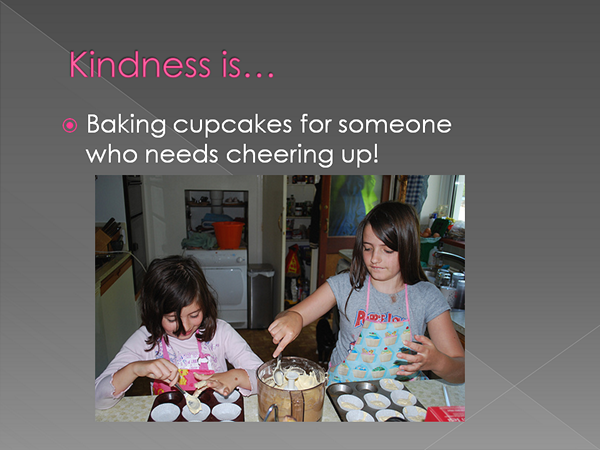 Video: Learn PowerPoint in One Minute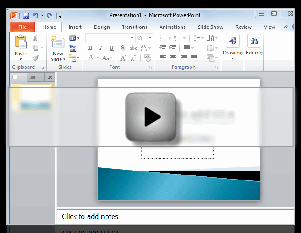 Student Worksheet:
Download: kindness-2nd-grade-worksheet-for-powerpoint.doc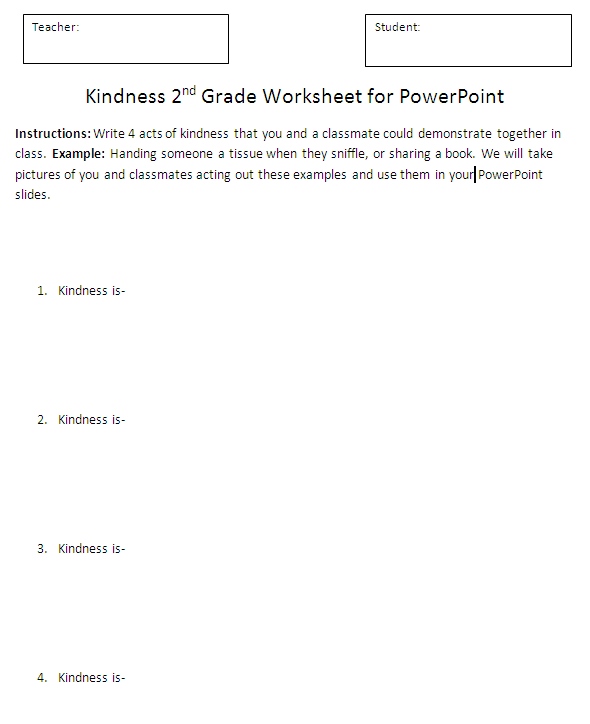 Popular:
For PC's and Microsoft Office