Happy Mother's / Father's Day Letter
Assignment: Students create a Happy Mother or Fathers' day letter using fancy fonts and various decorations. Kindergarteners and 1st graders will write basic letters. Older or more experienced students will write letters using font sizes, font styles, font colors, shapes, clipart, speech bubbles, and page borders. These students may also write more personal and original letters.
Grade K +
Kinder - 1st grade letter
This letter uses simple decorations such as a page border and heart shape. Start working on the typing skills early and frequently with the young ones before doing this activity. Demonstrate the use of shapes and borders and have the kids practice using these a few times before Mother's and Father's Day. The kids can use crayon to color in the heart shape for more personalization.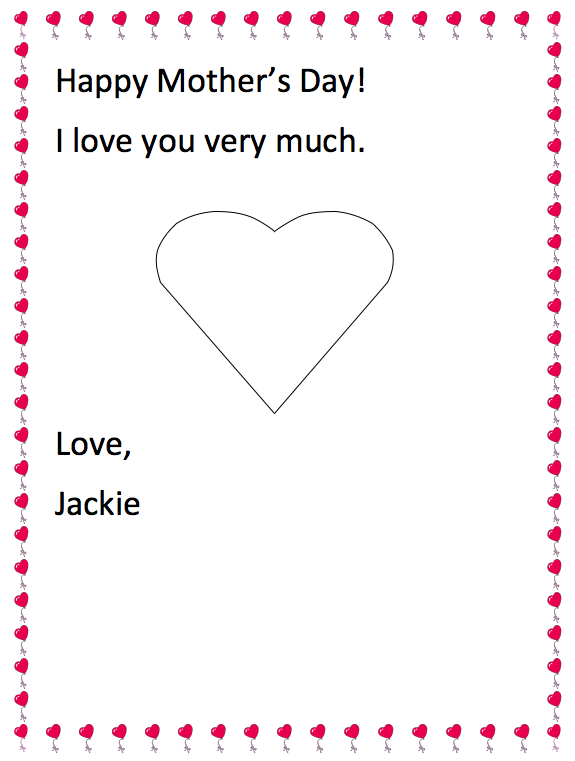 1-3rd Grade Letter
This letter is more advanced utilizing borders, clipart, cursive font, and proper sizing to fill the page. It looks simple, but it will take practice and skill for the kids to manage the clipart searches and proper clipart placement with the text.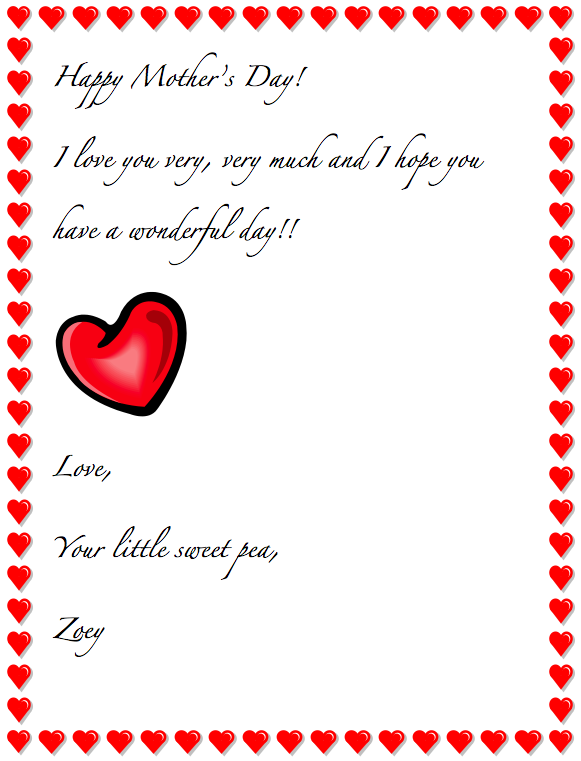 3rd - 4th -5th grade