New World Exploration Time Line
Students Create a Time Line of the Exploration of the Americas
Students use the time line template to outline the exploration of the Americas.
Students identify important dates in the history of America's exploration by major explorers from England, France and Spain.
Students add the years of exploration and the explorer's name in the text boxes.
Students add brief information about the explorations in the textboxes.
Students connect the text boxes to the appropriate dates on the time line with arrows.
Grade 4 and up
Student Instructions:
1) Research the internet and textbooks to identify important dates of exploration of the Americas by major explorers.
2) Enter the dates of exploration, the explorer's name, and a brief fact about the exploration into the textboxes.
3) Use arrows or lines to connect the text boxes to the dates on the time line.
New World Exploration Time Line Template:
Download: new-world-exploration-time-line.docx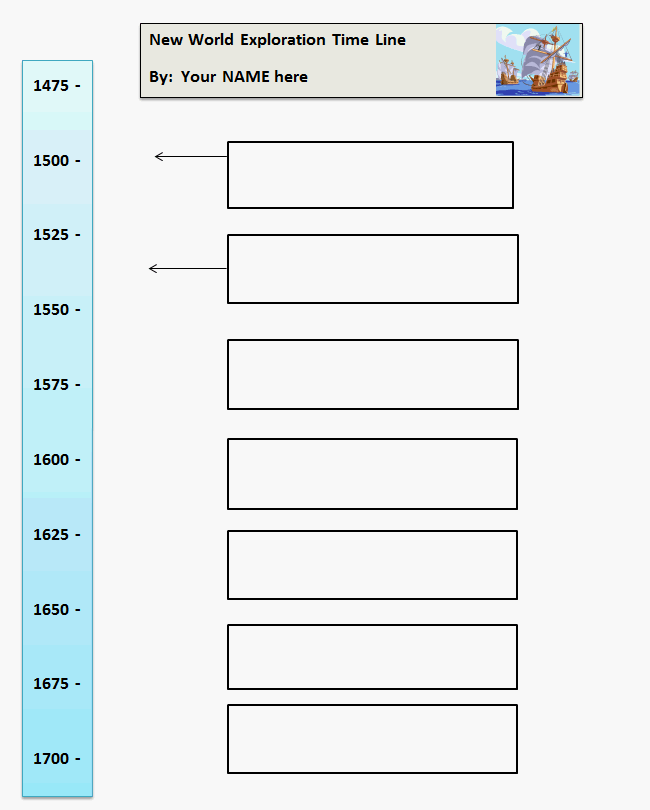 Popular:
For PC's and Microsoft Office