Google Classroom Sentence Stretcher
Graphic Organizer
Students Write More Detailed and Interesting Sentences.
Go paperless with this Google Classroom / Google Drive compatible template.
Students use the graphic organizer to expand a short sentence by adding information about who, what , when, where, and why.
Usage: Teachers download the template and make a personal copy for themselves, then share it with students using Google Classroom or a Google Drive shared folder.
Students open the graphic organizer in Google Classroom or Google Drive and add their information inside the editable text boxes.
Grade 1 +
Sentence Stretcher Graphic Organizer Download
Download: google-classroom-sentence-stretcher-graphic-organizer
Sentence Stretcher Graphic Organizer - Finished Example
Create the basic sentence idea in the "Who"" text box. Brainstorm with the kids and have them give suggestions for the remaining sections. Students then build their own original sentences.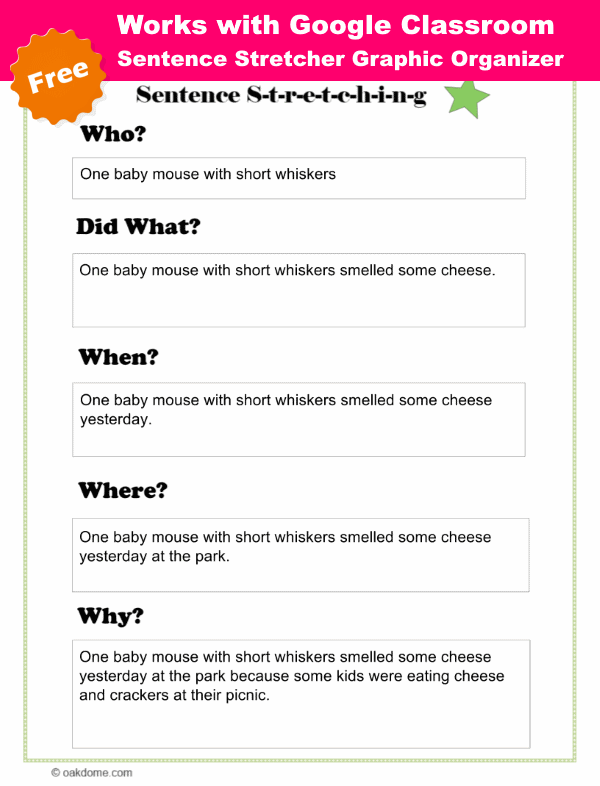 Google Classroom
Graphic Organizers