All About Me - iPad - Balloon Stickies
All About Me - with Speech Bubbles!
Students create an "All About Me" profile using the free "Balloon Stickies Plus" iPad app. Students use the iPad's camera to take a picture of themselves or each other. Students add speech bubbles (balloon stickies) and text to write about themselves. Students will add 4 or more speech bubbles and add information about things they like, things they do, their pets, their friends, and other interesting facts. Students save, share, and / or print.
Distance / Online Learning: Students with iPads could create their "All About Me" project and submit the finished picture digitally for teacher review.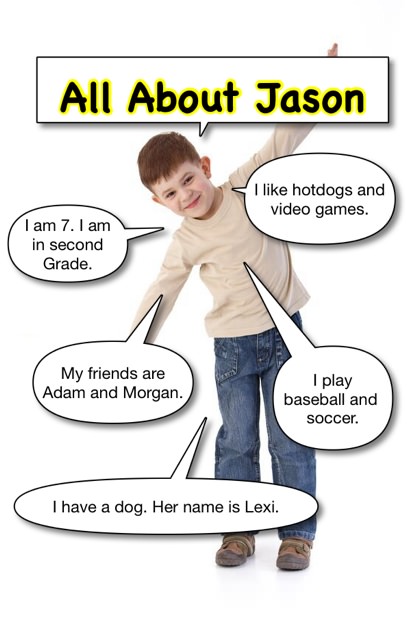 All About Me - Student Instructions: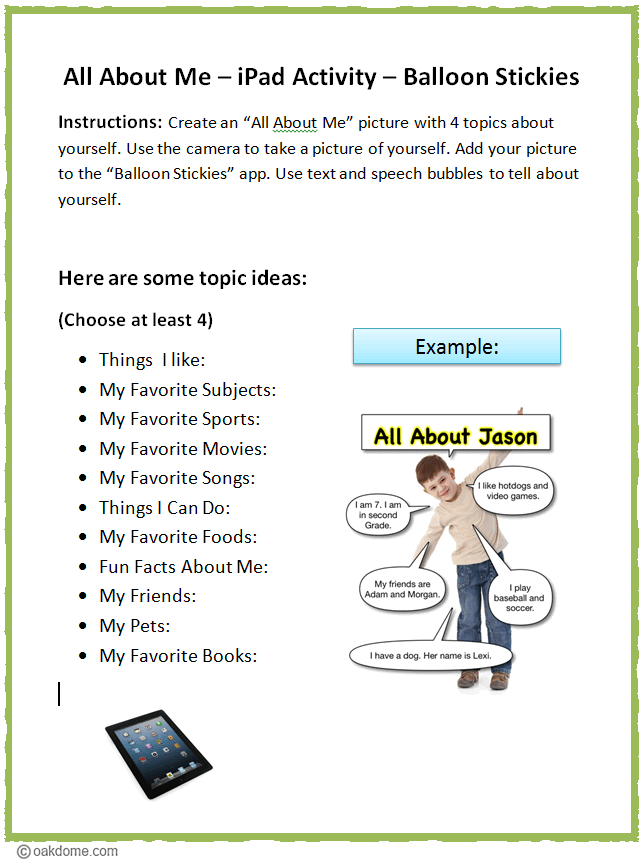 Download: all-about-me-ipad-activity-balloon-stickies-instructions.docx