Happy Spring Break Acrostic Activity
Students Create a Spring Break Acrostic
Students use a word processor and add borders, clipart and fancy fonts to make a creative and imaginative Spring Break acrostic. For a bit of extra personalization, take pictures of the kids and have them insert their pictures into the letters.
Grades 2 - 5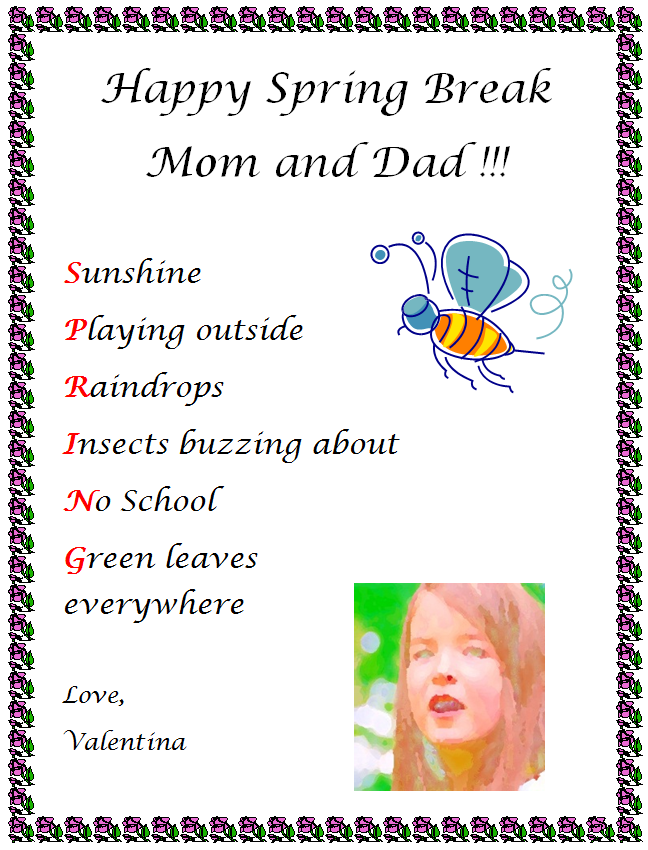 Simplify the acrostic letter by using basic fonts, plain colors and inserting a simple shape.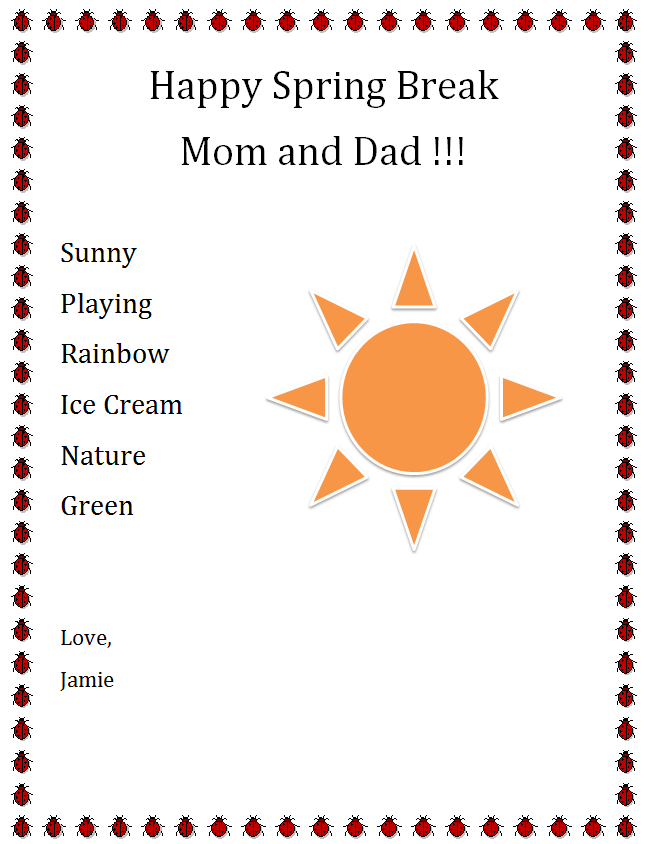 A simple acrostic that lends itself well to hand coloring and decorating.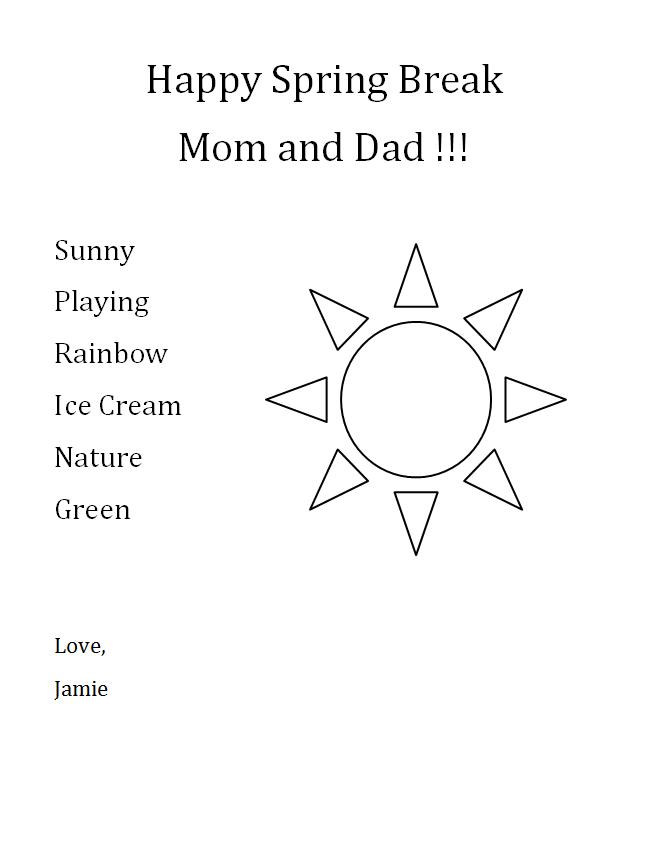 Popular:
For PC's and Microsoft Office