Excel - M&M Spreadsheet and Chart
Assignment: Students create a simple M&M candy spreadsheet and chart. Students sort and count the different colors of M&M's in a small bag or handful. Students enter the color names in column A, and enter the quantities in column B. Students use that data to create a chart.
Download: m-and-m-chart-finished-example.xlsx
Excel M&M Spreadsheet and Chart
Download: excel-m-&-m-chart-instructions.pdf
Excel M&M Chart Instructions Printable
This tutorial is applicable to most versions of Windows Excel from Office 2010 and forward.
You could easily do this with the free online version of Excel, though some chart options might be slightly different or missing.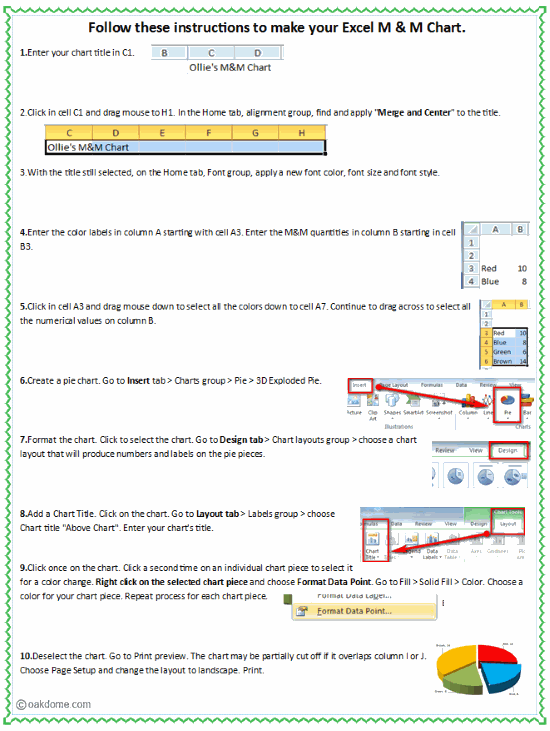 Download: rubric-for-spreadsheet-with-chart.pdf
Excel Spreadsheet Rubric for Grading Assignments