Copy and Paste - Time - Hours
Copy and Paste Clocks Next to the Correct Time in Hours
Students use copy and paste to match clocks from 1 o'clock to 8 o'clock with the correct written time in hours.
Students open the copy and paste time template in a word processor and right click copy, right click paste to match the clocks to the correct hourly time values.
Students can also use the keyboard shortcuts "Ctrl - C" (copy) and "Ctrl - V" (paste).
Students may also use "Ctrl - Z" (undo) to fix mistakes.
Grade 1 +
Download: copy-and-paste-time-hours-student-activity-sheet.docx
Copy and Paste Time - Hours Finished Example
Students copy and paste the clocks next to the correct written time in hours.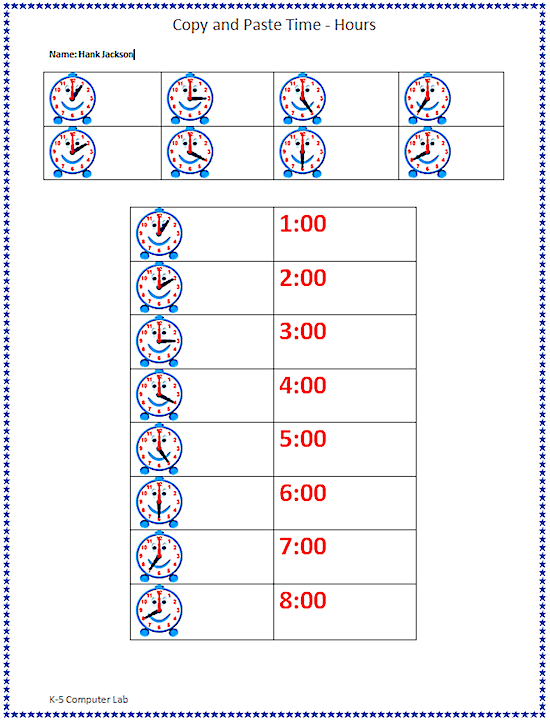 Copy and Paste Time - Hours - Activity Sheet Download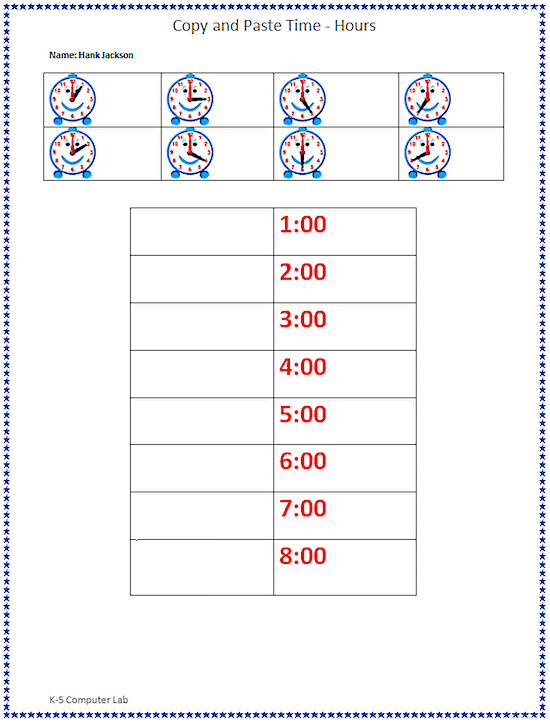 clock pictures courtesy william campvann at edupic.net
Popular:
For PC's and Microsoft Office