Copy and Paste - Time - Hours
Assignment: Students will learn how to copy and paste using a word processor. Students use copy and paste to match clocks from 1 o'clock to 8 o'clock with the correct written time in hours. Students open the copy and paste template in a word processor and right click copy, right click paste to match the clocks to the correct hourly time values.
Students use the "undo" button to fix mistakes. Students can use the mouse to "right click copy" and "right click paste", or use keyboard shortcuts "Ctrl-C" (copy) and "Ctrl-V" (paste). Students may need to use "undo" or "Ctrl-Z" to fix mistakes.
Download: copy-and-paste-time-hours-student-activity-sheet.docx
Copy and Paste Time - Sheet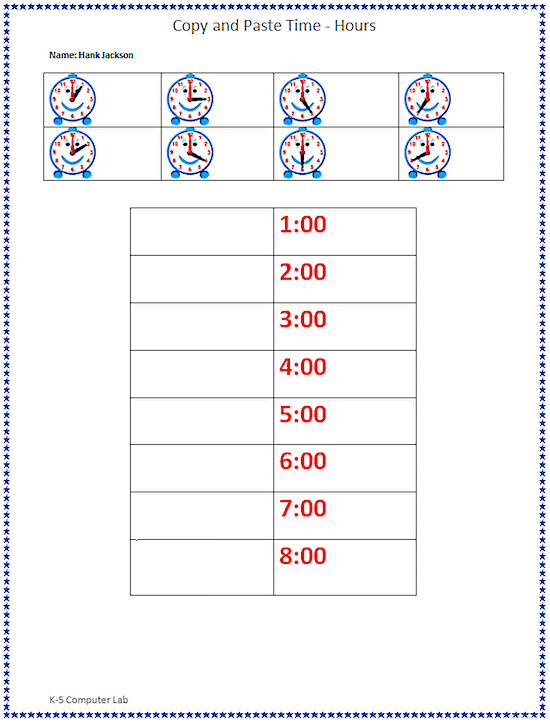 Copy and Paste - Finished Example
This an example of how the copy and paste activity sheet will look when completed.