Frog Lifecycle - PowerPoint
Students Create a PowerPoint Slide Showing the Life Cycle of a Frog
Students use frog life cycle images, text boxes, and arrows to create a frog life cycle slide in PowerPoint, Keynote, Google, or similar slide presentation program or app.
Students can copy and paste the images or download and insert the images from this site to their slide. More advanced students may search the internet forfrog lifecycle images for their slide.
Grade 1 and up
Example: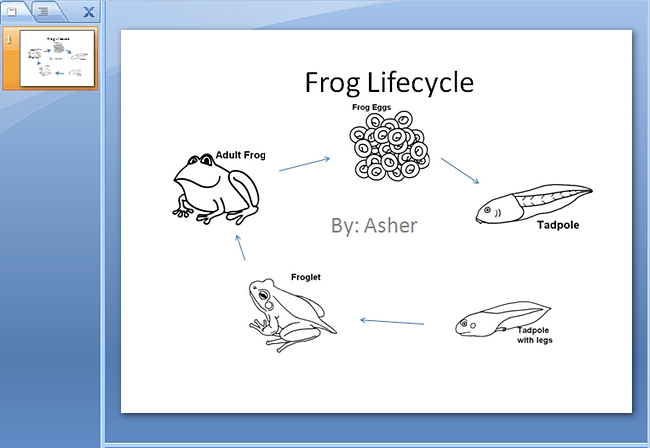 ---
Instructions:
Open PowerPoint

Type the title "Life Cycle of a Frog" or "Frog Life Cycle" in the top text box.

Type the student's name in the second text box.

Resize and move the text boxes to make room for the frog pictures.

Insert each of the pictures from their folder location. Alternately copy and paste them from the internet.

Arrange all of the pictures in the correct life cycle order.

Draw arrows to show the life cycle.

Save completed life cycle slide with a descriptive name: "frog-lifecycle-asher.pptx"

Alternately, save completed slide as an image to be used in digital slideshows, photo galleries or screensavers ( File > Save as...> save as type > >PNG)
Video: Learn PowerPoint in One Minute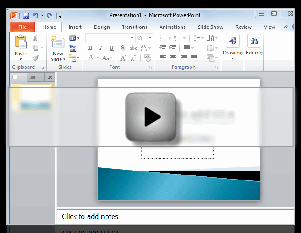 Frog Life Cycle Pictures.
Right click and save to your computer or copy and paste to your slide.
Popular:
For PC's and Microsoft Office