First Grade Narrative Writing - If I Had Three Wishes
Common Core Narrative Writing
Students write a narrative about three wishes. Students type and format text using a word processor.
Students add clipart to illustrate their story. When you teach this, demonstrate how to increase the font size.
Demonstrate how to search for clipart.
Show students how to resize and position clipart. Students should know how to use "backspace", "undo", and "delete" to make corrections to their work.
Students should print and / or save their work.
First Grade Narrative Writing Example - If I Had Three Wishes
Prompt students to write what they would wish for if they had three wishes.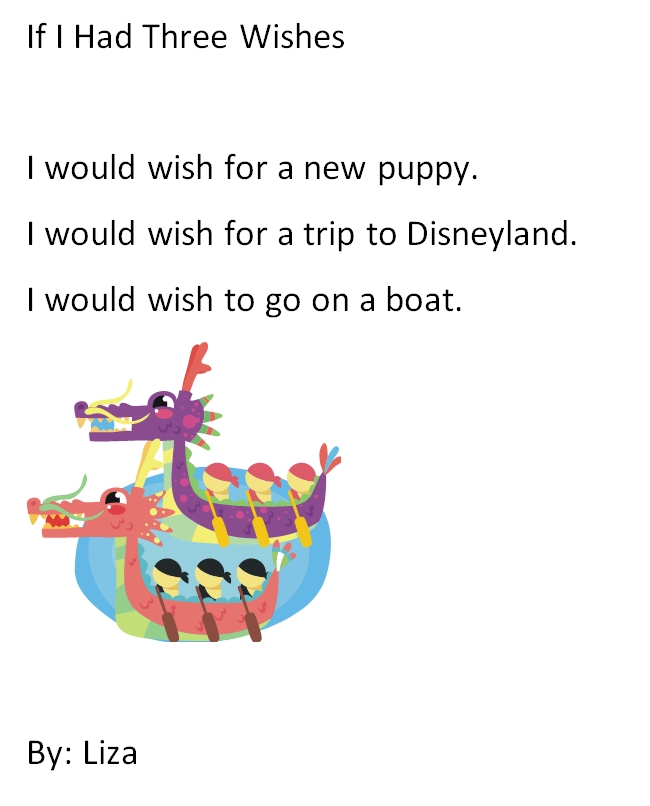 Popular:
For PC's and Microsoft Office