Insect Life Cycle Research and Presentation
Students Create an Insect Life Cycle Presentation
Students research information about an insect and create a life cycle presentation. Students search online for images and information to create their presentation.
Students use images, text boxes, and arrows to create and illustrate the insect's life cycle.
Students may use PowerPoint, Keynote, Google Slides or any suitable slide show app for their presentation.
Grades 3 +
Download: ladybug-lifecycle-finished-example.pptx
Download: insect-research-ideas-sheet.pdf
Download: insect-lifecycle-presentation-3-slide-student-instructions.pdf
Student Instructions: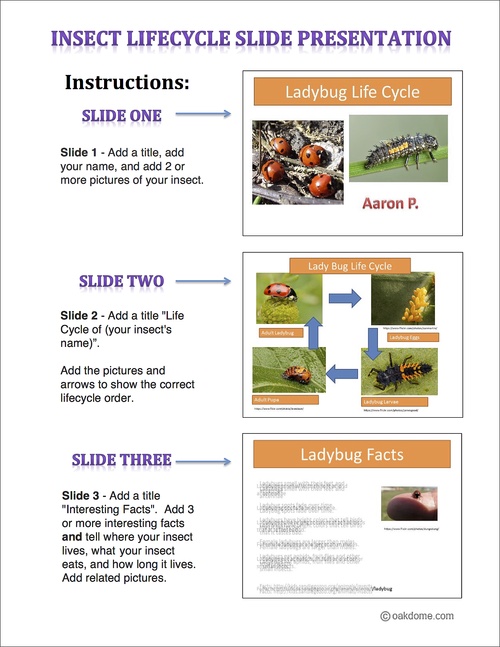 Finished Example: Insect Life Cycle Presentation
Students create a title slide, life cycle slide, and an interesting facts slide.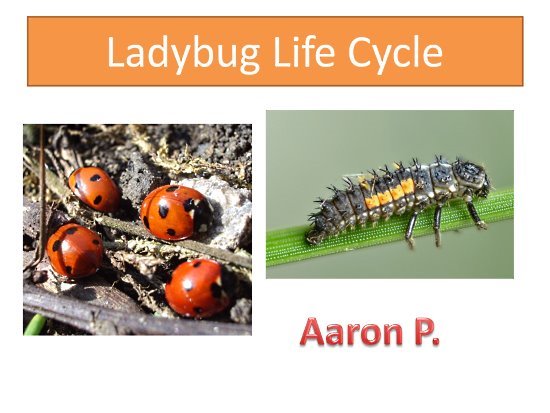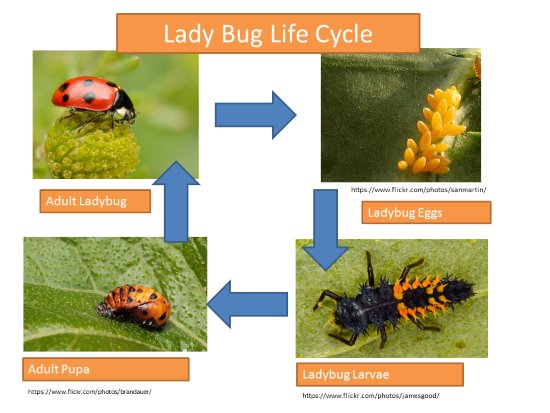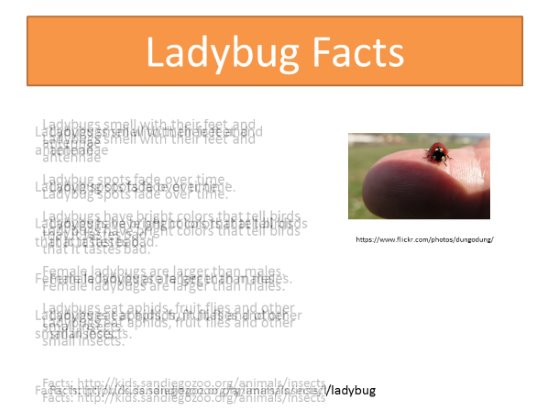 Insect Research Ideas Sheet: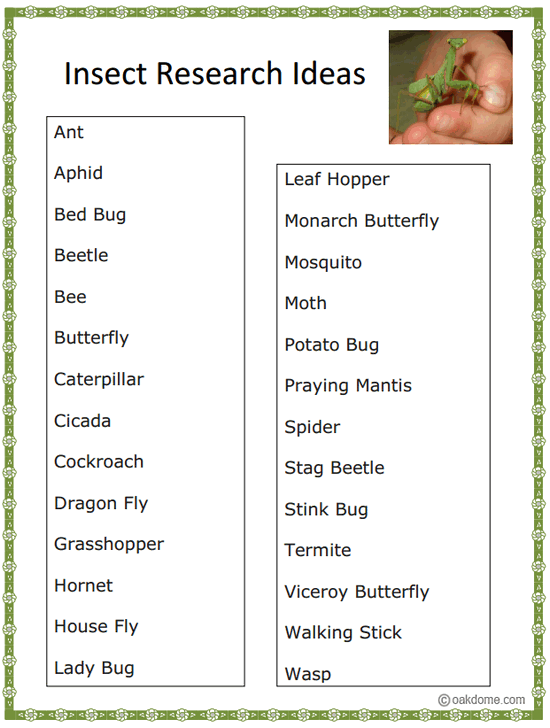 Popular:
For PC's and Microsoft Office