iPad - Personal Timeline - Popplet
iPad Technology Integration - Personal Timeline with Popplet
Students create a personal timeline using the iPad and the free or paid version of the Popplet app. Students use the camera on the iPad to take a picture of themselves to use for their personal timeline. Students create a "popple" box and import their picture from the ipad camera roll. Students create a sequence of textboxes, "Popples" to create their personal timeline using titles and information about their past, present and future.
Grades 1 +
Common Core Standards:
CCSS.ELA-Literacy.W.1.3
Write narratives in which they recount two or more appropriately sequenced events, include some details regarding what happened, use temporal words to signal event order, and provide some sense of closure.
CCSS.ELA-Literacy.W.1.6
With guidance and support from adults, use a variety of digital tools to produce and publish writing, including in collaboration with peers
iPad - Personal Timeline Finished Example: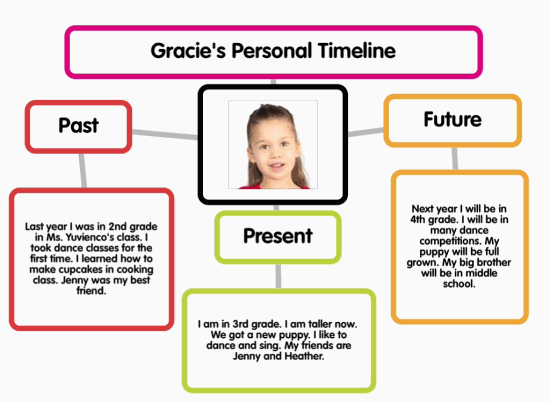 iPad Personal Timeline using Popplet Instructions:
Download: ipad-personal-timeline-popplet-instructions.docx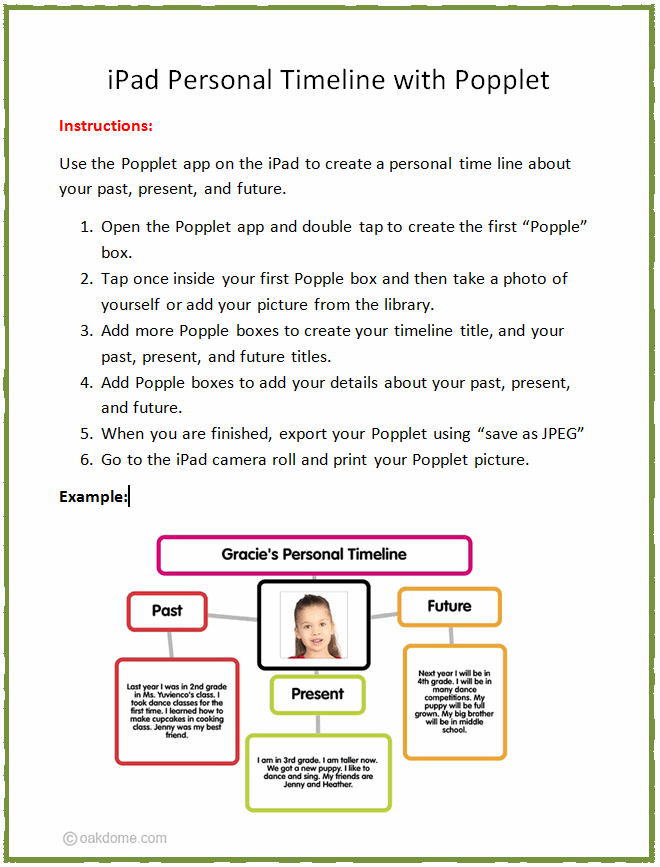 Ideas
for iPads / Mac / iWork