iPad - Create a Personal Timeline with Popplet
Students create a personal timeline using an iPad and the free or paid version of the Popplet app. Students use the camera on the iPad to take a picture of themselves to use for their personal timeline. Students create a sequence of textboxes, "Popples" to create their personal timeline using titles and information about their past, present and future.
Distance / Online Learning: Students with iPads could create their timeline project and submit the finished picture digitally for teacher review.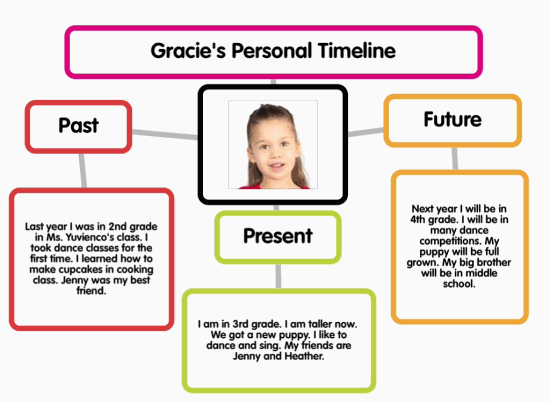 Personal Timeline - Student Instructions: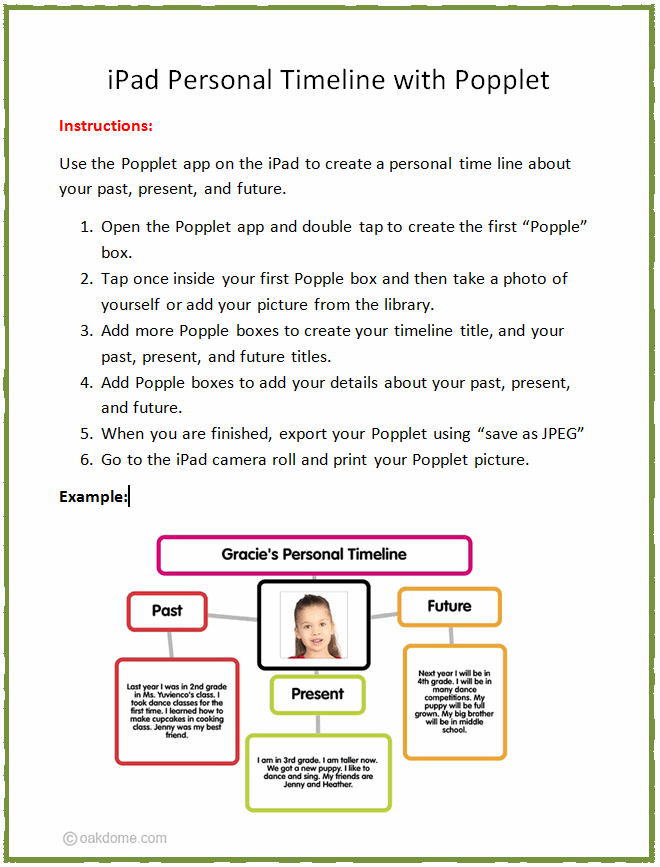 Download: ipad-personal-timeline-popplet-instructions.docx