Google Classroom - My Life Timeline Template - 10 Yrs
Students Put Important Life Events on a Time Line
Go Paperless with this Google Classroom / Google Drive compatible template.
Students place important events of their life on the time line such as their birth, sibling births, memorable birthdays, when they got their pet, their first day at school, special school or class events, vacations, first trophies, when they learned sports skills, or other special events.
Grades 2 +
Usage: Teachers download the graphic organizer and make a personal copy for themselves, then share it with students using Google Classroom or a Google Drive shared folder.
Students open the graphic organizer in Google Classroom or Google Drive. Students can add and arrange their own pointer arrows. Students can edit the title and type their information inside the editable text boxes.
Download: My Life - Time Line Template - 10 Yrs
Download: google-classroom-my-life-timeline-template-10yrs
Timeline Template Example: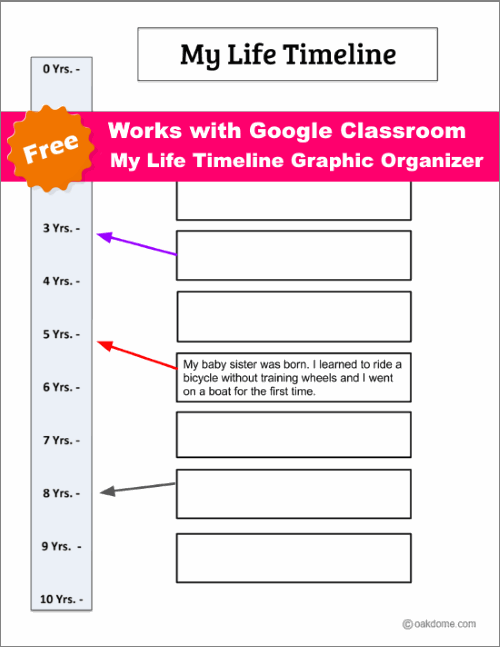 Google Classroom
Graphic Organizers