Sentence Stretcher Graphic Organizer
Students practice writing more detailed and interesting sentences.
Students use the graphic organizer to expand a short sentence by adding information about who, what , when, where, and why.
Students download and open the graphic organizer using MS Word or compatible word processor.
Grade 1 +
Sentence Stretcher Graphic Organizer - Finished Example
Create the basic sentence idea in the "Who"" text box. Brainstorm with the kids and have them give suggestions for the remaining sections. Students may then fill in their own copy following the class completed model or they may build their own original sentence. Students print when done.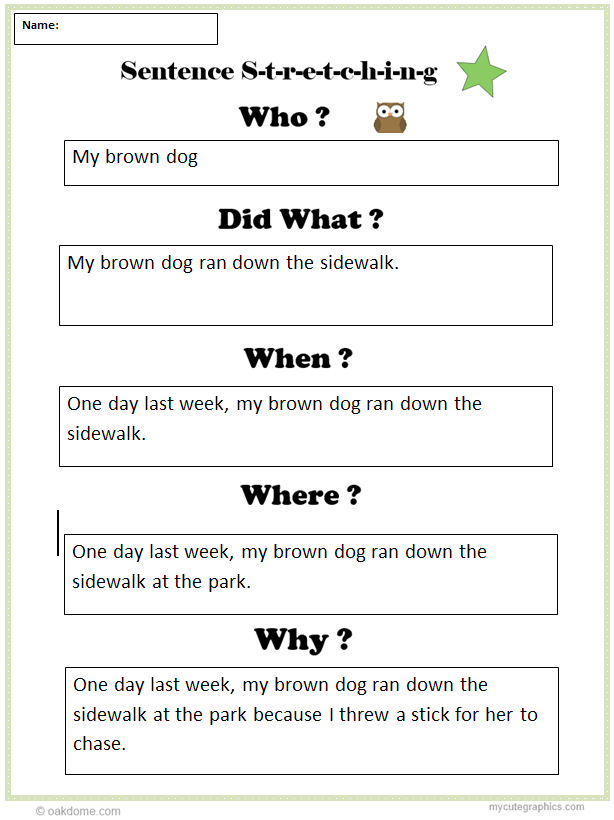 Sentence Stretcher Graphic Organizer Download
Download: sentence-stretcher-graphic-organizer.docx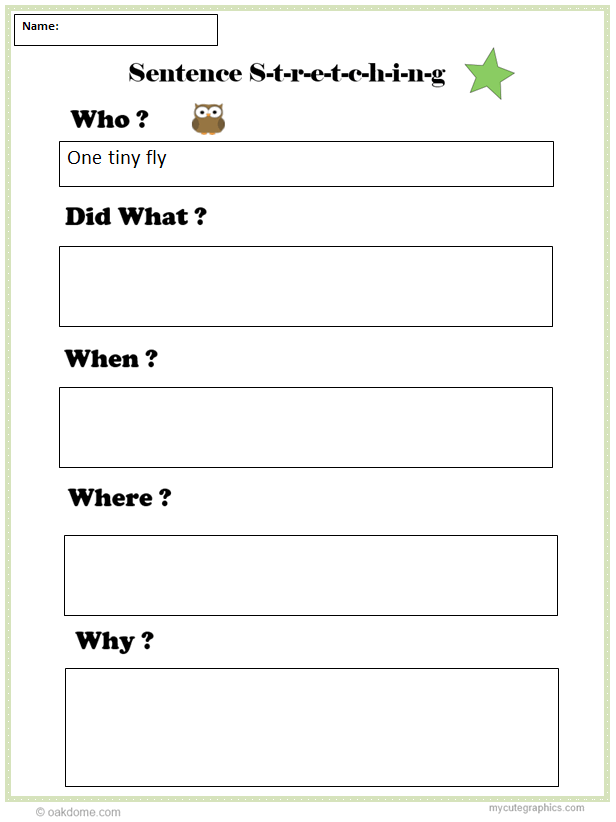 Popular:
For PC's and Microsoft Office