Facts about Money Research
Students Use the Internet to Research Information About Money
Students will navigate to the factmonster.com website and then to the "Math and Money" link to find the information to complete the activity.
Students research facts about money and discover how much money is printed each day, how does one million dollars weigh, how long does money last and other interesting facts about money.
Grade 3 and up
Factmonster Research:
https://www.factmonster.com/ipka/A0774850.html
Facts about Money Activity Sheet
Download this money research activity sheet.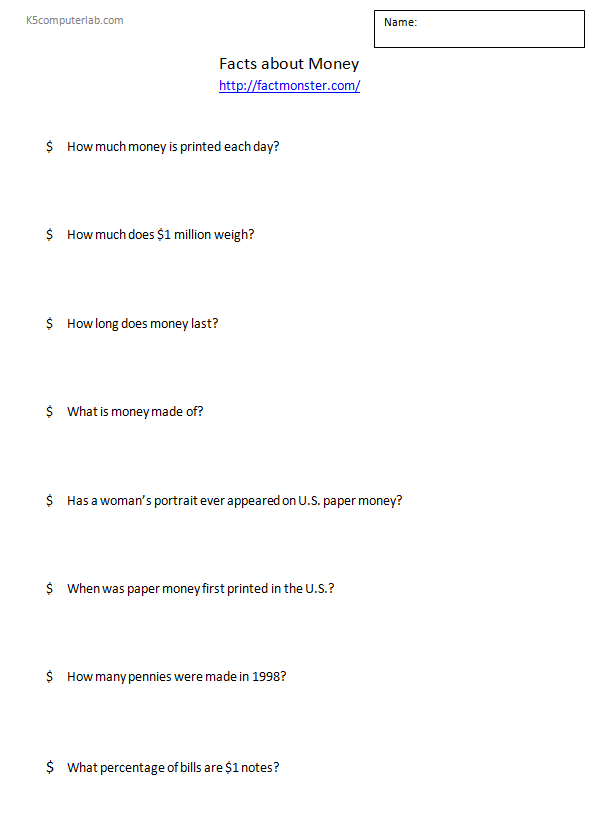 Popular:
For PC's and Microsoft Office